Welcome to Xylophone Class. We are 33 brilliant Year 6 children who love to learn! We are determined, resilient and creative thinkers, always ready for a challenge.
In our classroom you'll find our teacher, Mrs. Forder and our amazing helper Mrs. Edwards. We enjoy PE and ICT with Mrs. Higson; French with Mme Darby and Science with Mrs. Ng on Tuesday afternoons too!
P.E. days are Thursday and Friday.
Spellings are set on a Monday and tested on a Friday. Children should also complete times tables practice using Times Table Rockstars and reading homework at least 3 times a week.
Our motto is 'Be The Best' and we aim to always set a good example to others with our behaviour and learning.
To look at the Key Learning Documents appropriate to our time in Upper Key Stage Two, please click here. To look at our theme map please click here.
Please find below the worksheets and answers for White Rose Maths learning:
| Name | |
| --- | --- |
| Lesson 1 Answers Multiply fractions by integers 2019.pdf | Download |
| Lesson 1 Multiply fractions by integers 2019.pdf | Download |
| Lesson 2 Answers Multiply fractions by fractions 2019.pdf | Download |
| Lesson 2 Multiply fractions by fractions 2019.pdf | Download |
| Lesson 3 Answers Divide fractions by integers (2) 2019.pdf | Download |
| Lesson 3 Divide fractions by integers (2) 2019.pdf | Download |
| Lesson 4 Answers Fractions of an amount 2019.pdf | Download |
| Lesson 4 Fractions of an amount 2019.pdf | Download |
Showing 1-8 of 8
| Name | |
| --- | --- |
| Lesson 1 Answers Simplify fractions 2019.pdf | Download |
| Lesson 1 Simplify fractions 2019.pdf | Download |
| Lesson 2 Answers Compare and order fractions.pdf | Download |
| Lesson 2 Compare and order fractions.pdf | Download |
| Lesson 3 Add and subtract fractions (2) 2019.pdf | Download |
| Lesson 3 Answers Add and subtract fractions (2) 2019.pdf | Download |
| Lesson 4 Answers Mixed addition and subtraction 2019.pdf | Download |
| Lesson 4 Mixed addition and subtraction 2019.pdf | Download |
Showing 1-8 of 8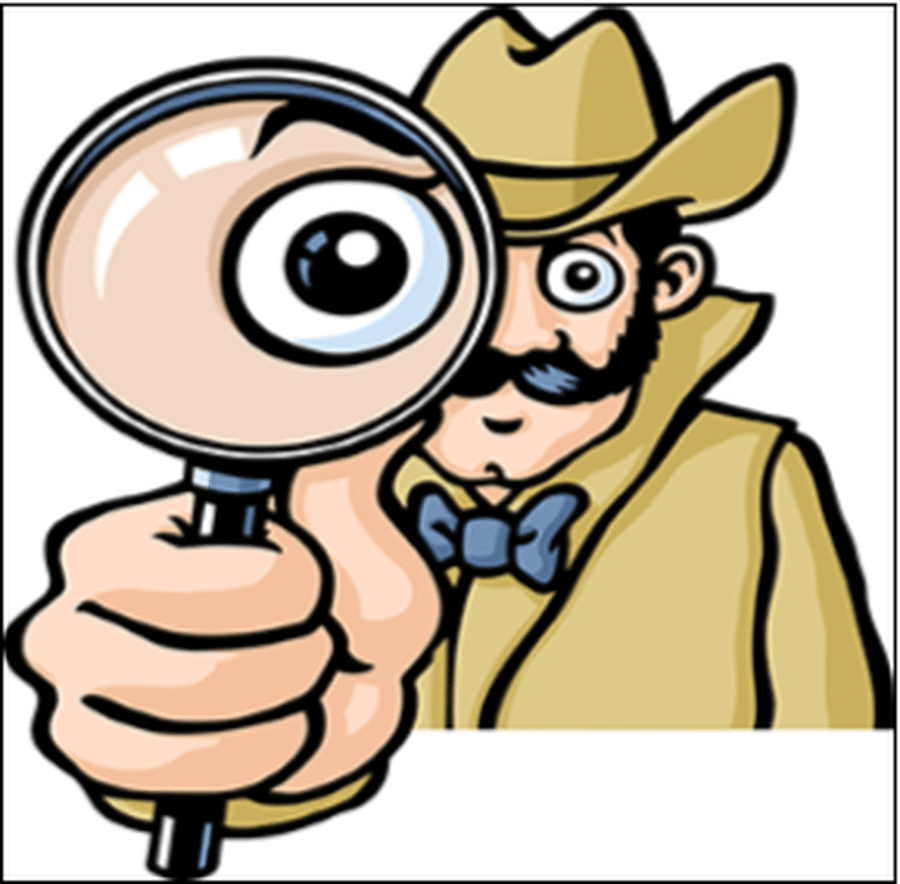 This half term's theme is SUPER SLEUTH! We will be using our skills as a History detective to find out more about life in Anglo-Saxon times. Who were the vikings? What happened in 1066? In Science we will be classifying living things and, using Linnean Classification, sort living things into categories.
In English, we are continuing our study of Macbeth and using what we have learnt to write a mixed genre information booklet to answer the question 'Was Macbeth The Most Villainous Villain Of All Time?' Our class novel this half term is The Hound Of The Baskervilles by Arthur Conan Doyle and we will be using this to write our own detective story set in a well known fairy tale.
The Mystery Of The Missing Porridge

The Case Of The Poisoned Apple

Humpty Dumpty: Did he fall or was he pushed?

The Tale Of The Disappearing Grandma
PE is Outdoor & Adventurous Activities, ICT sees the children creating a text adventure and in RE we are looking once again at Christianity.
WORLD MATHS DAY 2020
For World Maths Day this year, our focus was ratio and proportion. We had a great time at our Smartie Party - counting Smartie colours to find the ratio, converting to percentages using our previous learning and then drawing a pie chart of our results! Best of all, we got the eat the Smarties at the end!
We had a great time on World Book Day 2020! Our focus text was Harry Potter And The Prisoner Of Azkaban which we used to think about our own happy memories and greatest fears. We then created our very own Patronus using chalk pastels.
SMILE MILE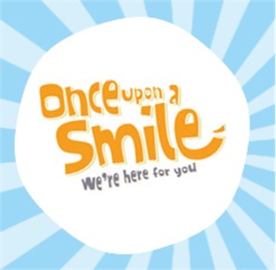 On Friday 28th February, we got wrapped up in our warm clothes for a Smile Mile to fundraise for the charity Once Upon A Smile - a charity which provides emotional and practical support for bereaved families.It was very cold but we sill managed to run with a grin on our faces!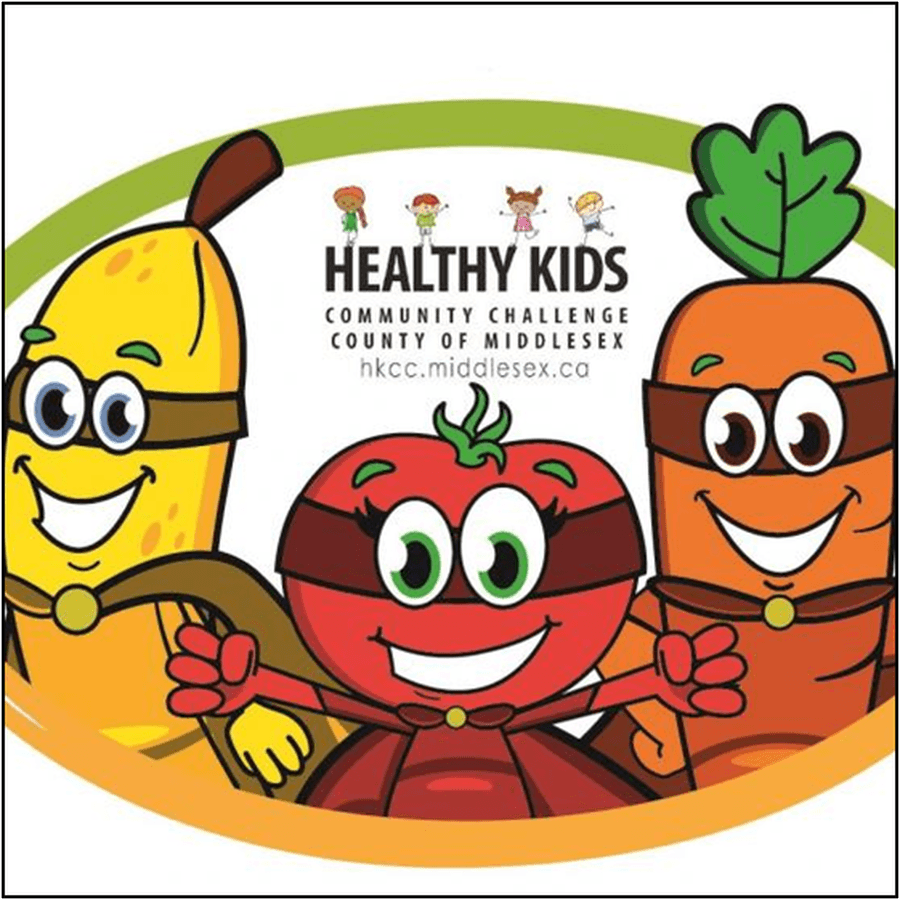 How to stay healthy is the theme for this half term. Our focus is Science and DT and we will be finding out all about the eat-well plate and using our knowledge of this to design and make some healthy school dinners. Mrs. Ng will be teaching us all about how our bodies work and how we can keep them in good shape.
In English, we will use our class novel -: the Shakespeare classic Macbeth - to explore common themes and characters' motives, asking questions such as 'Who was to blame for King Duncan's death?'
We will also once again be taking part in the TARDIS public speaking event which will be held at Hoole St Michaels at the end of January. This year's discussion topic is 'Who Was The Greatest Olympian Of All Time?'
The gymnastics is the focus in PE, ICT is blogging and in RE we are looking at the Islamic religious law.
SAFER INTERNET DAY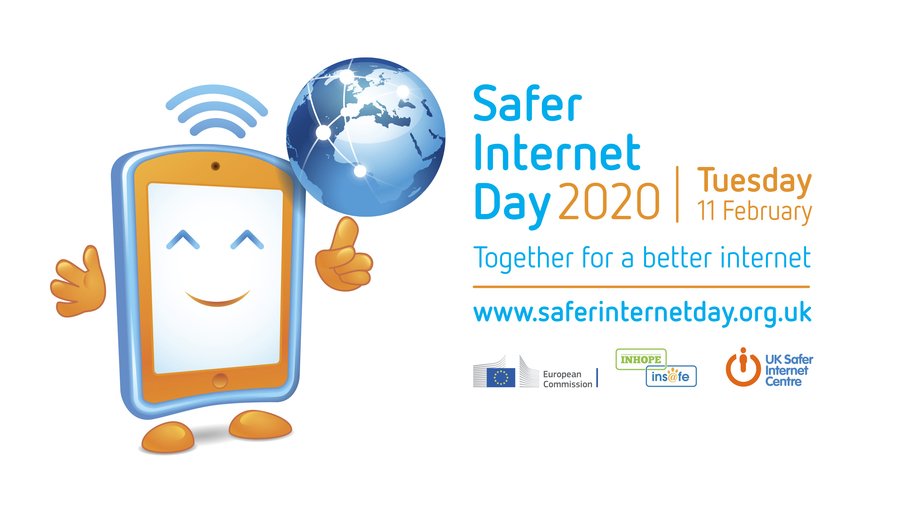 Tuesday 11th February, was Safer Internet Day 2020! In school we had an assembly where we thought about "Identity" and what it meant. We discussed how our offline and online identities can be different; we can choose what to share. We learned that it's important to think carefully about what we share and that sometimes people don't always share the truth about themselves and we need to consider why they might do this. We also learned about Online Reputations and how what we share online can persist and affect us in the future. It is important to develop a positive online reputation and know that we need to treat people online as we would treat them offline.
AUTUMN 2: BRITTEN'S GOT TALENT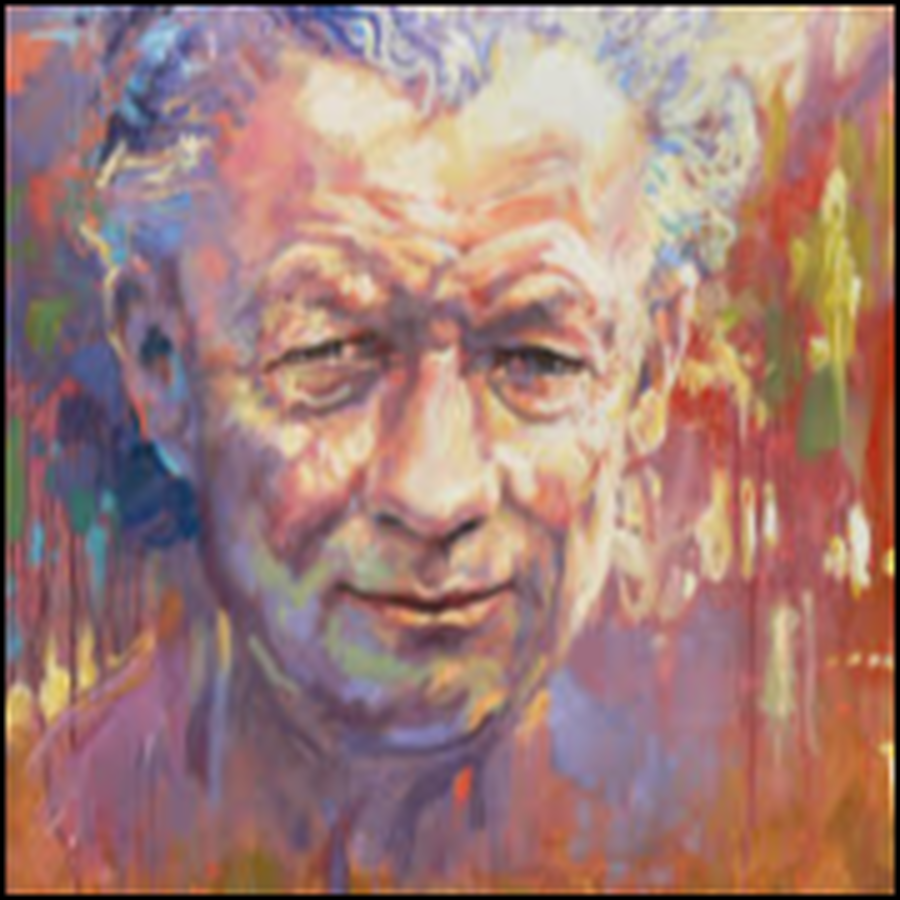 This half term we are learning about the composer Benjamin Britten. Our focus is Music and Art and we will be using his music to inspire our paintings. Science is all about Light and how we see and I'm sure Mrs. Ng has some fantastic lessons planned.
In English, we will be studying the lyrics of Bob Dylan and John Lennon and writing our own protest songs using figurative language. Our class novel this half term is A Christmas Carol by Charles Dickens and we will be writing our own chapter to see if Ebeneezer Scrooge continues keep his promise to celebrate Christmas.
The traditional Maori dance of the Hakka is the focus in PE, ICT is looking at databases and in RE we are looking at the different versions of the Christmas story in the Bible.
This half term also sees Remembrance Week and Enterprise Week as well as our preparations for Christmas.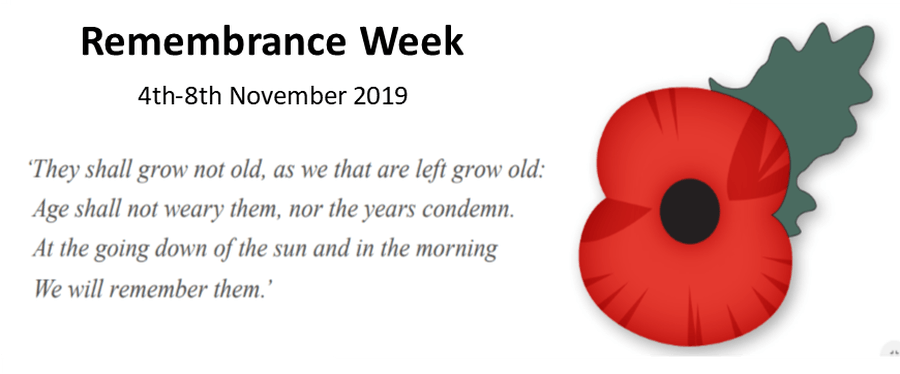 Remembrance Week is always a special time at TCP and this year our focus was VE Day as 2020 makes the 75th Anniversary of the end of WW2. As well as finding out all about the celebrations that took place, we felt it was important to acknowledge that the war in the Pacific still continued with the bombings of Hiroshima and Nagasaki in August 1945. We looked at the damage that the war did to Germany and tried to imagine it from the perspective of ordinary German citizens. It wasn't such a celebration for them.
We finished the week with a lovely assembly from Year 2 about evacuees.
Enterprise Week is always an exciting time at TCP. This year Xylophone Class decided to make fudge and Christmas pudding truffles.
The week began with a workshop on being enterprising from local business GBA Logistics. This children then worked in teams to see who could build the tallest freestanding tower out of 4 art straws and a square of Blutac. This was to see which of the 'essential enterprise skills' we had.
Before creating our product, we split into 4 teams - each representing the 4Ps of business: PRICE researched costs and profit, PLACEMENT devised a survey and conducted some customer research, PRODUCT designed the truffles and packaging, and PROMOTION created a company name and logo.
We had loads of fun making our truffles and fudge and finished the week selling our product at the TCP Christmas Fair - selling out in 15 minutes!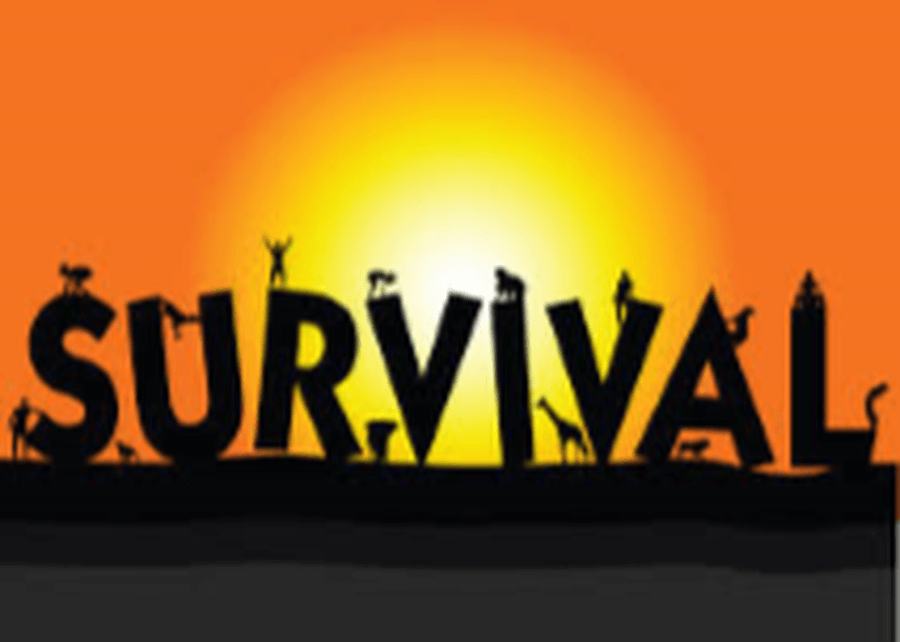 This half term's theme is SURVIVAL! We will be using our Geography skills to research the extreme environments on Earth and finding out how humans and animals have learned to adapt and evolve to live in their environments in Science. We will extend this knowledge into our Art unit to look at how camouflage is used in design and create our own camouflaged creature as part of DT!
In English, we are writing biographies of famous explorers such as Ernest Shackleton, Roald Amundsen and Edmund Hillary. Our class novel this half term is Gold Of The Gods by Bear Grylls and we will be using this and our geographical research to write our own adventure story set in an extreme environment.
PE is invasion games, ICT focuses on coding and in RE we are looking at how Hindus use stories to guide their life.
Tuesday 6th September was Science Day! Our whole school focus was on 'The Magic of Science' and Xylophones invested the chemistry behind crystal formation. We used Borax mixed with hot water to grow crystals on pipe-cleaners.
We also watched a brilliant assembly with Steve, a chemist from Salford University. Later, we used his microscopes to investigate the plants and mini-beasts that live around our school. It was very weird seeing woodlice up so close through the magnified lens!
We finished off the session by watching Steve make ice-cream using liquid nitrogen. It tasted a bit strange but still enjoyed the treat! Watch the video below!
As part of our study of Hindu Dharma in RE, we looked at the celebration of Holi.
Using a splatter technique, we made Holi postcards and used them to write in role as someone who had attended a Holi Festival in India.
HELLO YELLOW FOR WORLD MENTAL HEALTH DAY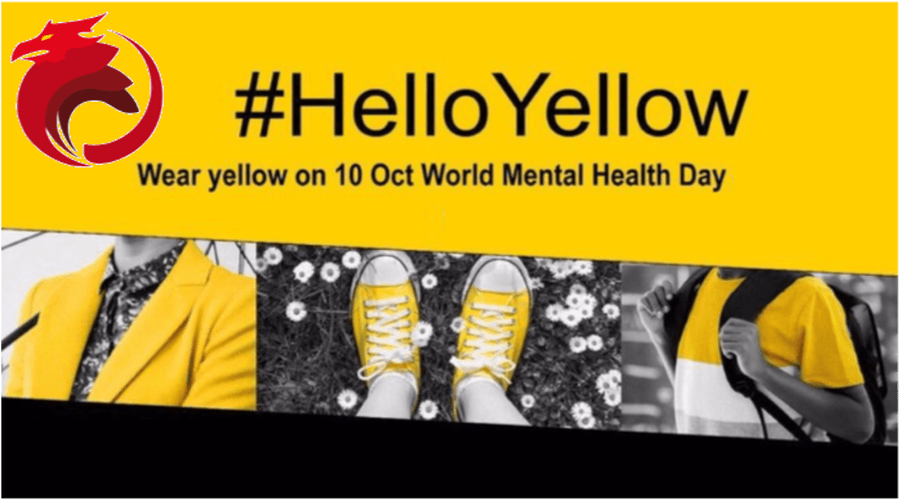 Thursday 10th October was World Mental Health Day and we all wore yellow to support Young Minds.
It was a chilled-out day filled with fun and enjoyment. We spent a long time discussing why mental health is just as important as physical health and what to do if we are feeling low. We played Well Being Bingo to see how many of us were making time to do things we enjoy.
We also made a 12 Days Of Happiness calendar and behind each door is a task that will make us or others feel better. Over the next half term, we will open the doors and complete the activities.
The morning was completed with activities that included designing mental health heroes, making positive affirmation bunting and mindfulness puzzles. Lavender bags that Eco Club kindly brought round helped to ensure it was a very chilled out day!
SCIENCE WITH MRS NG: Evolution & Inheritance
In science with Mrs Ng, Xylophones have studied inheritance and evolution. We analysed the Darwinian concept of natural selection and considered how plants and animals are well adapted to their environments. We also considered behavioural adaptations such as why vampire bats regurgitate blood for each other. We went back in time, using fossil skulls, to see how our ancestors evolved to became bipedal (walking on two legs) and highly encephalised (developed big brains!) We even demonstrated a family tree of early hominins from Sahalenthropus tchadensis to Homo sapiens - it was fascinating!
Somewhere in Tarleton Community Primary School lives a creature. Undiscovered and unseen by man, it lurks behind bookshelves, on playgrounds and under desks; camouflaging itself against the eyes of children.But it is there.... you just need to know where to look...
WHO WAS THE GREATEST EXPLORER TO HAVE EVER LIVED?
We completed our topic on Survival by writing and performing persuasive speeches about the explorer that we had rehearsed. Which speech convinced you?