Welcome to Cellos. We are a class of 29 smiling Year 1 Superheroes and we love to learn and have fun. Our teacher is Mrs Marshall and we have help from Mrs Gordon and Mrs Bridge too. We have Growth Mindsets and know it is important to always try our best and it is ok to make mistakes. We enjoy our learning and have the opportunity to explore lots of continuous provision areas as well as our outdoor space.

We are looking forward to a very exciting year with our new curriculum.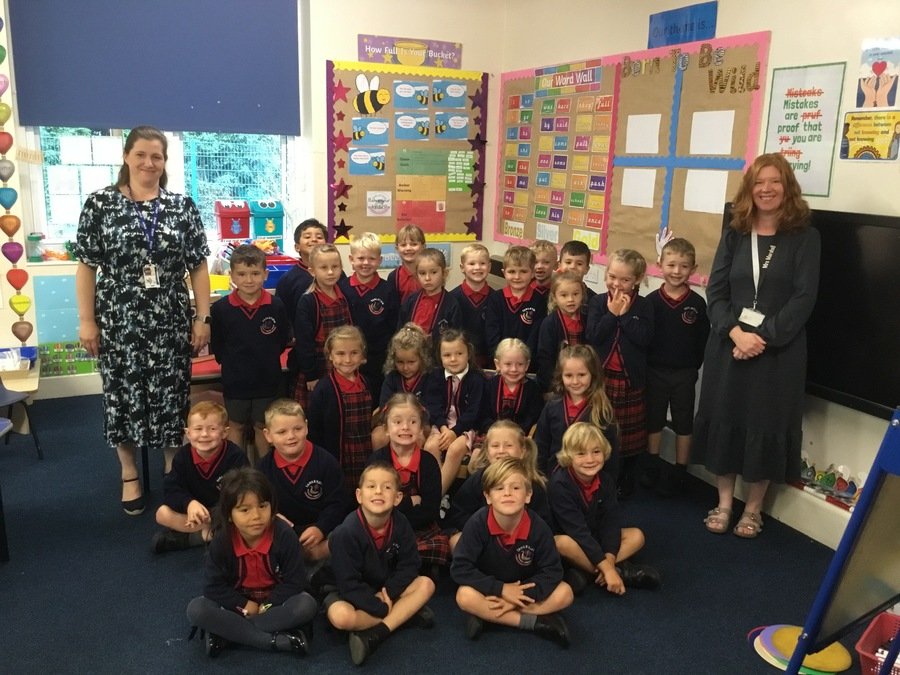 For Enterprise Week this year, Cellos class have become the company 'Shine Bright'. We are making star biscuits and candle jars. The children have worked hard on their advert and special song to promote their business. The winning logo design was voted for by the children and will be used on all our products. We enjoyed listening to our dragon, Mr Johnson and have put his top tips into action! All products are in production with the children especially enjoying taste testing their biscuits to check the quality! Enjoy our song and advert!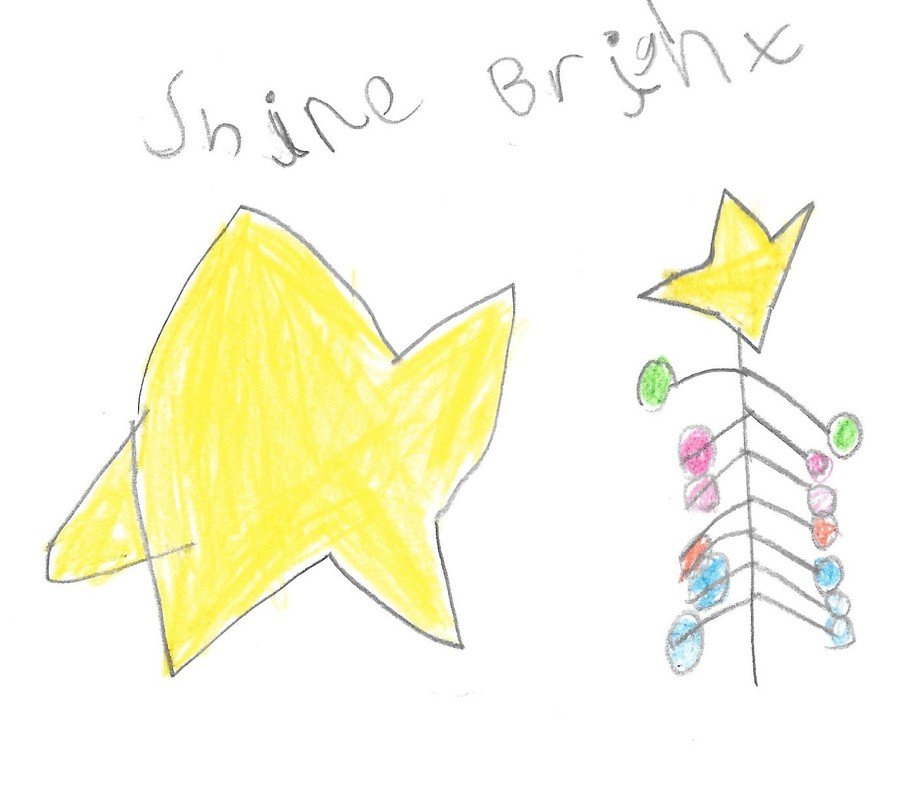 Have a look at the Knowledge Organiser below for more detail about the learning in this block.
On Lancashire Day we enjoyed our Geography work. We looked at maps of Lancashire, to understand where it is in the United Kingdom and where about in Lancashire we live. We played some compass games to help us learn and remember compass points. The children wrote about their favourite place in Tarleton. Teddy even enjoyed a fun day out in Tarleton, despite the weather!
Our fun new Maths equipment have arrived! We are enjoying using our Rekenreks! Ask us all about them!
In our Gymnastics lesson we have been developing our balancing skills individually and with a partner. We tried to balance on different body parts. We also enjoyed trying out our balances along benches! Check out our moves!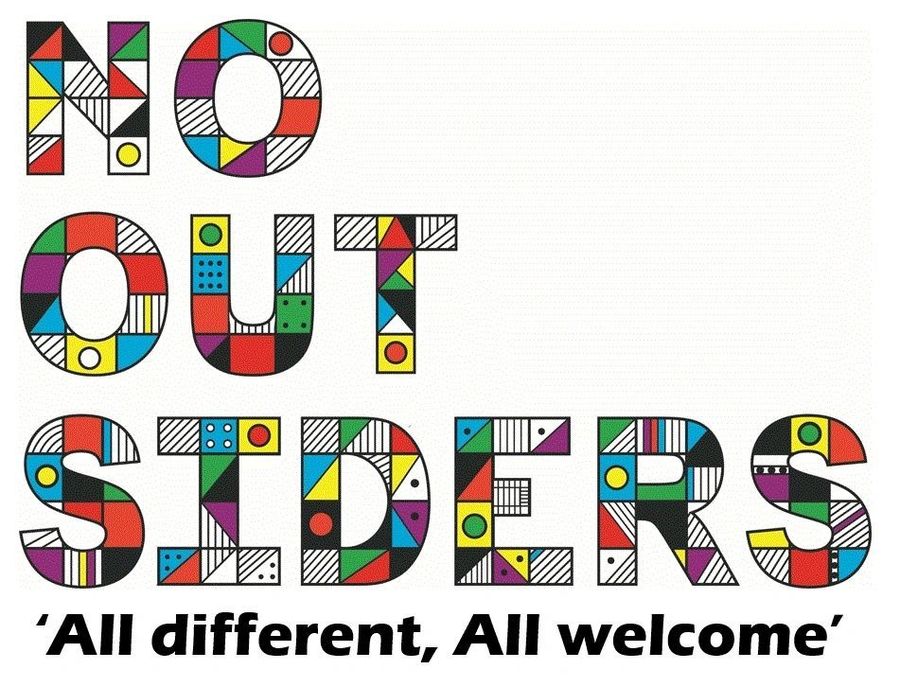 As part of our No Outsiders work this term we read the story 'Elmer'. We discussed how Elmer was a different colour to all the other elephants and how this made him feel. To celebrate his different colours we made our own Elmer collage. If Elmer was in our class we thought of lots of ways we could make him feel welcome. We are all unique! We are all special! We are all welcome!
One Kind Word - Anti Bullying
For Anti - bullying awareness this year we chose to focus on being kind. We passed a smile around the circle as a smile is an easy way to be kind and make someone feel happy. We made a kindness paperchain. We thought of lots of kind words and kind actions. We created lots of art work to display in our classroom to remind us to choose kindness!
The children wore their own clothes for Children in Need and took part in the live Joe Wicks exercise session which was lots of fun!
This half term in English, we are going to be writing a story with an imaginary setting. We have enjoyed working together to draw some fantastic imaginary settings. We have fairy land, dinosaur land and sweet land to name but a few.
As part of our Design & Technology work we are going to be designing and making a fruit salad. Linked to this we have a Fruit and Vegetable role play shop. Also we are enjoying reading and re-enacting the story of Supertato in our story shelf area. Some of us make a very good evil pea!
We all enjoyed making our own Supertato characters using potatoes!
Enjoying a spot of gardening!
A big thank you to Mr and Mrs Crivaro who kindly donated some beautiful plants to cheer up our outdoor area. The children loved planting them too and they look great.
Have a look at the Knowledge Organiser below for more detail about the learning in this block.
The children enjoying playing in our outdoor role play area. Busy being Jungle Explorers!
We have been learning about sculptures in Autumn 1, we have previously used playdough and clay. For our final sculpture, we planned our animal sculpture and we could use whichever material we wanted. Some children chose clay and others chose junk modelling. All our animal sculptures looked fantastic. We evaluated our sculptures too. We grouped our sculptures also, by habitat, animal group, what they eat or whether they live in a hot or cold country as an assessment.
We enjoyed our annual sponsored ramble to the woods to raise money for Children In Need. Thank you to all the parents and grandparents who came with us and to all those who sponsored us.
We all looked fantastic in our yellow clothes. We read 'The Colour Monster' to discuss and understand our feelings and emotions further. The children made their own Colour Monsters and enjoyed some calming Yoga. We also made worry rocks with smiley faces on, so if we were ever feeling sad we can use these to cheer us up. We enjoyed a disco and we definitely discovered dancing makes you feel happy! We had some cool moves! We also were fortunate to eat cake, again cake makes you feel very happy and feel the colour yellow. We passed a yellow balloon around the circle, giving the person to our left a compliment. We also discussed when sometimes we can feel angry and this was like blowing up a red balloon and it going pop! We talked about ways we could calm ourselves down.
In our RE we have been learning about the story of Noah's Ark. We enjoyed acting out the story in groups of 2 wearing animal masks.
Harvie the hedgehog came to visit our class today along with Louise from Woodlands Animal Sanctuary. We had enjoyed a special hedgehog themed day and impressed her with all our hedgehog knowledge. We all got to wear special gloves and stroke the hedgehog. He was quite smelly but very cute! We also made

some fantastic clay hedgehog sculptures with lots of prickles! We had fun constructing hedgehogs out of KNex too. Harvie the Hedgehog made us all smile!
As part of our theme work, Mrs Rhodes, an Ecologist came to talk to us. She explained what she does for her job, it sounded very interesting. We learnt what animals live in sand dunes, with a particular focus on the Sand Lizard. We now know lots of facts about them and how to be be careful when we visit the sand dunes to help protect them.

We are learning the Continents and Oceans of the world.
Our habitats walk to Carr Lane Woods
As part of our theme work, we enjoyed spending the afternoon walking to Carr Lane Woods. On our way we were looking at the different habitats animals could live in, especially the hedgerows. At the woods, we made shelters and dens for the animals that live in the woodland habitat. We showed great teamwork and creativity when making some fantastic natural material animals! We created a centipede, squirrel and a fox! And if you go down to the woods today... you might even see Spiderman!
As part of our theme we are learning the skills to make animal sculptures. To begin with we have made playdough animals!
We have been busy learning and having fun in Maths. Take a look!
In PE we were Jungle explorers. We had to tiptoe away from snakes, escape from quicksand, run from tigers and jump over logs. The one we most enjoyed was pretending to be monkeys!
We try to use our outdoor learning area as much as possible. We aim to use it for as many cross curricular activities as we can. Lots of our outdoor fun so far has been Maths activities. We have been throwing and catching a ball, but we had to count how many times we managed to catch the ball. We threw beanbags into hoops, counting how many went in the hoop.
Linked to our English work on the story 'Up and down' by Oliver Jeffers, we had a penguin throwing competition. In theme we have been learning about the United Kingdom, so we travelled to England, Ireland, Scotland or Wales on a giant chalk map.

Lost and Found by Oliver Jeffers
In our English work we are enjoying focusing our work on the story 'Lost and Found' by Oliver Jeffers. The children have confidently retold the story using the puppets, masks and props on our story shelves. As one of the main characters is a penguin, we have been finding out facts about penguins. We also enjoyed performing some penguin action rhymes. Enjoy our performances!
Excellent teamwork was used to build our rowing boats to get the penguin and the boy to the South Pole.


A whole class retell of the story 'Lost and Found'. We all joined in using puppets, masks and actions. I am especially proud of the confident brave narrators. Enjoy our video!

Have a sneaky peak at our classroom!

A few photos of the children settling in to their new classroom environment and exploring all the fun they can have. The children especially enjoyed the creative area and role playing in the 'Teashop', learning the different roles of chef, waiter and customers.