Welcome to Tiny Treasures!
Tiny Treasures
The Tiny Treasures are the youngest class in our school. We share the EYFS area with the Reception class. Here you will find Mrs Rowcroft, Miss Cowan, Mrs Brown, Ms Lear and Mrs Cookson. We love to come to school and learn, and we learn best when we are playing and having fun! There are lots of opportunities for us here in the Tiny Treasures.
To find out more about how your child will be assessed during their time in Tiny Treasures click here to access the government Development Matters document.
Each half term we produce a newsletter to keep you up to date on what's happening in Tiny Treasures. Click here to access this half term's newsletter.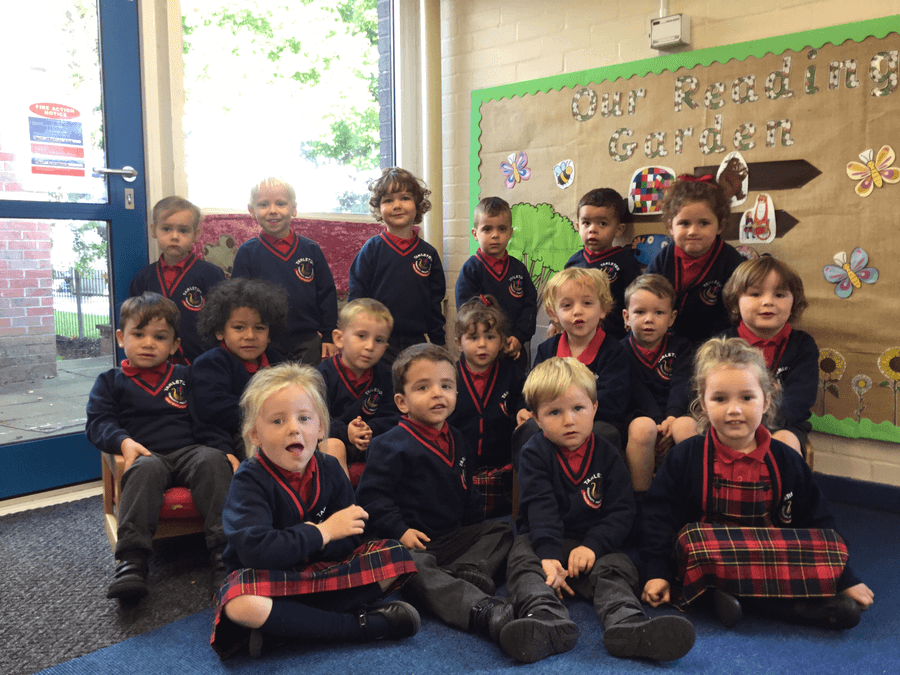 Bloopers from our photo shoot!
We had lots of fun taking our class photo- here are a few of the funny pictures we took.
Outdoor Play
The Tiny Treasures have enjoyed the lovely weather in early September and have spent lots of time outside in the sunshine. They have raced on the bikes and scooters practicing their balancing and steering skills. They have lots of fun learning as they play.
Making Play Dough
The children had lots of fun making their own play dough to use for our dough gym activities. They poured, mixed, measured and took turns with their friends.
European Sports Day
We joined in celebrating European Sports Day on 25th September 2020. We took on the '120 minutes active challenge'. We did lots of dancing to GoNoodle, obstacle course building, hop scotch, parachute games and riding on bikes and scooters. We had a fantastic day and enjoyed being active and healthy.
Dinosaur Theme
We had noticed that many of the Tiny Treasures are very interested in dinosaurs. As a result we planned a Dinosaur themed week. We discovered some dinosaurs were trapped in ice and had to work out how to help them escape, we did a T-Rex themed yoga session and listened to lets of dinosaur stories.
Listening Games
An important part of early phonics development is the ability to listen carefully and tune into specific sounds. We played a game with the musical instruments. We listened to the sound of each instrument and then had to match a sound coming from out of our sight with the correct instrument. We used super listening skills and were amazing at this!