We are a fantastically friendly class of year fours who love to learn and are always enthusiastic. We love a challenge and we are not afraid to make mistakes. We have a growth mindset and approach everything with an open and positive attitude.
We have an exciting year ahead of us with Mrs Smith and we are looking forward to our many themes. We are very lucky to have specialists to support us with our PE and Music plus the lovely Mrs Higson to help us with computing.
We are very much looking forward to an exciting and happy year ahead.
# Hello Yellow Day
We raised awareness for mental health during our Hello Yellow day. We made positivity jars, showed our pride in ourselves by identifying our strengths and had fun with our friends.
This half term's theme is 'There's No Place Like Home' based on the local history and geography of Tarleton and Hesketh Bank.
We have identified the continents and oceans of the world before focusing on the UK and our local area.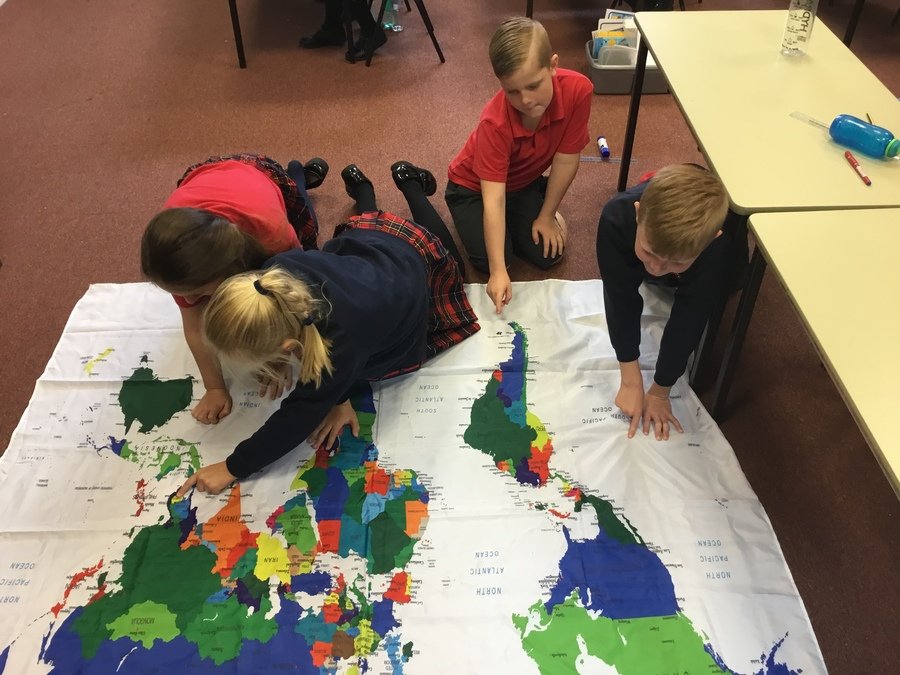 In PSHE we have learning about cooperation and what makes a good team. We played cooperation games and identified the key features of a good team using a diamond nine to order the features by importance.
When guided reading, we use drama to help us understand new vocabulary or aspects of the text. Can you guess what we are doing?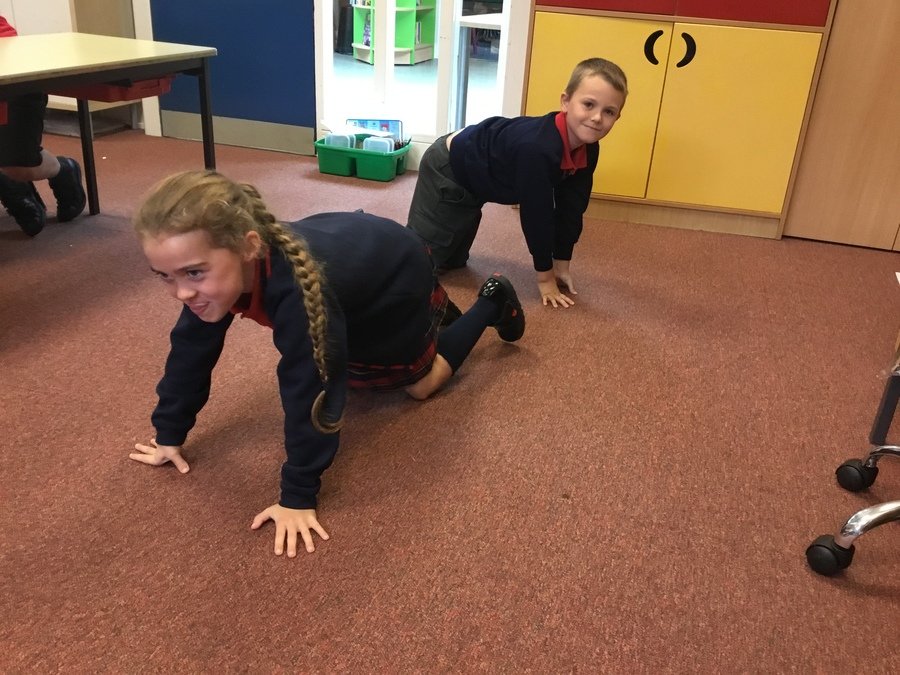 Please find below our key learning documents outlining the objectives to be covered this year.
| Name | |
| --- | --- |
| Key Learning Computing Years 3 and 4.docx | Download |
| Key Learning in Art and Design Years 3 and 4.doc | Download |
| Key Learning in Design and Technology in Years 3 and 4.docx.doc | Download |
| Key Learning in Geography Years 3 and 4.doc | Download |
| Key Learning in History in Years 3 and 4.doc | Download |
| Key Learning in Languages Years 3 and 4.docx | Download |
| Key Learning in Mathematics - Year 3.docx | Download |
| Key Learning in Mathematics - Year 4.docx | Download |
| Key Learning in Music Years 3 and 4.doc | Download |
| Key Learning in Physical Education - Years 3,4,5 and 6.docx | Download |