Welcome to Double Basses!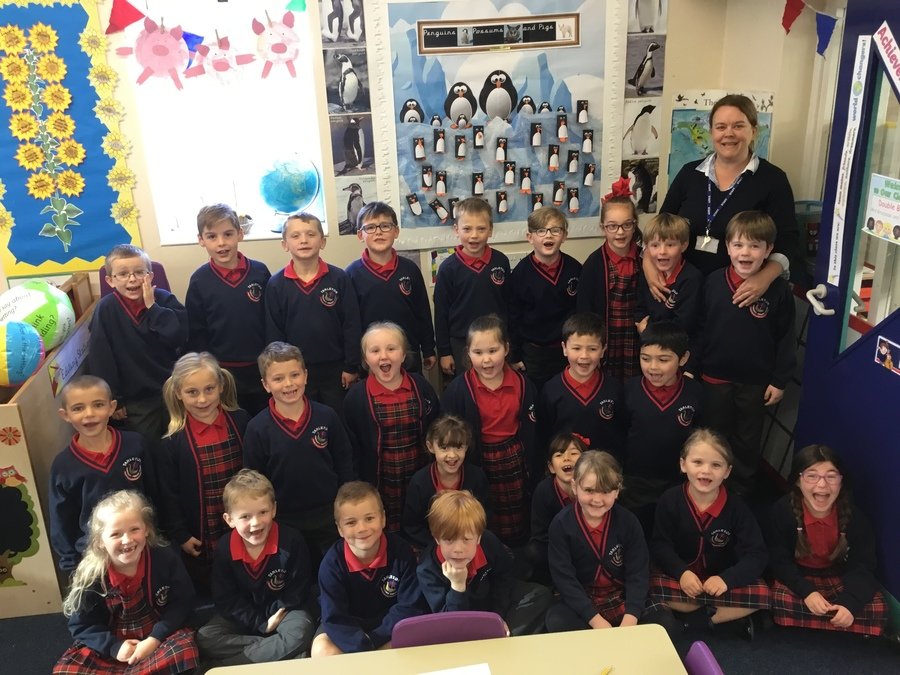 To find our key learning documents please click here.
To access our theme overview please click here.
Welcome to the Double Basses class!
We are a class of 25 Year 2 children who enjoy every opportunity to work and play together. We share a classroom with Mrs Bruzzese, Mrs Wright, Miss Woollam and Mrs Wren.
Our P.E lessons are on Wednesday and Friday so we need to come to school in our P.E kit on these days. On Thursday afternoon Mrs Bruzzese lends us to Mrs Wren and Mrs Wright for the afternoon and we learn PSHE.
As a part of our Thursday afternoon work we can send photos on Class Dojo for Show and Tell. We need to share something which is important to us or special so that we can stand up and talk about it to our friends. This really helps us to practice our speaking and listening skills.
We try to read a few pages of our books every night so that we can become 'Super Readers!' and change our books ourselves when we have finished them. Each Friday we choose a library book to take home to share with our family. Our spelling homework is given out on a Friday and we have our spelling test on Friday morning each week. We each have a login for Timestable Rockstars to play games and learn our times tables.
We have an exciting year ahead and we look forward to learning lots of new things.
Penguins, Possums and Pigs.....
Today a mystery box appeared in our classroom! It was very exciting.

We guessed what could be inside. We watched a clip to help us guess.
It was a puppy!
Today we learned the names of the 7 continents and 5 oceans. We sang a song and painted a map of the world.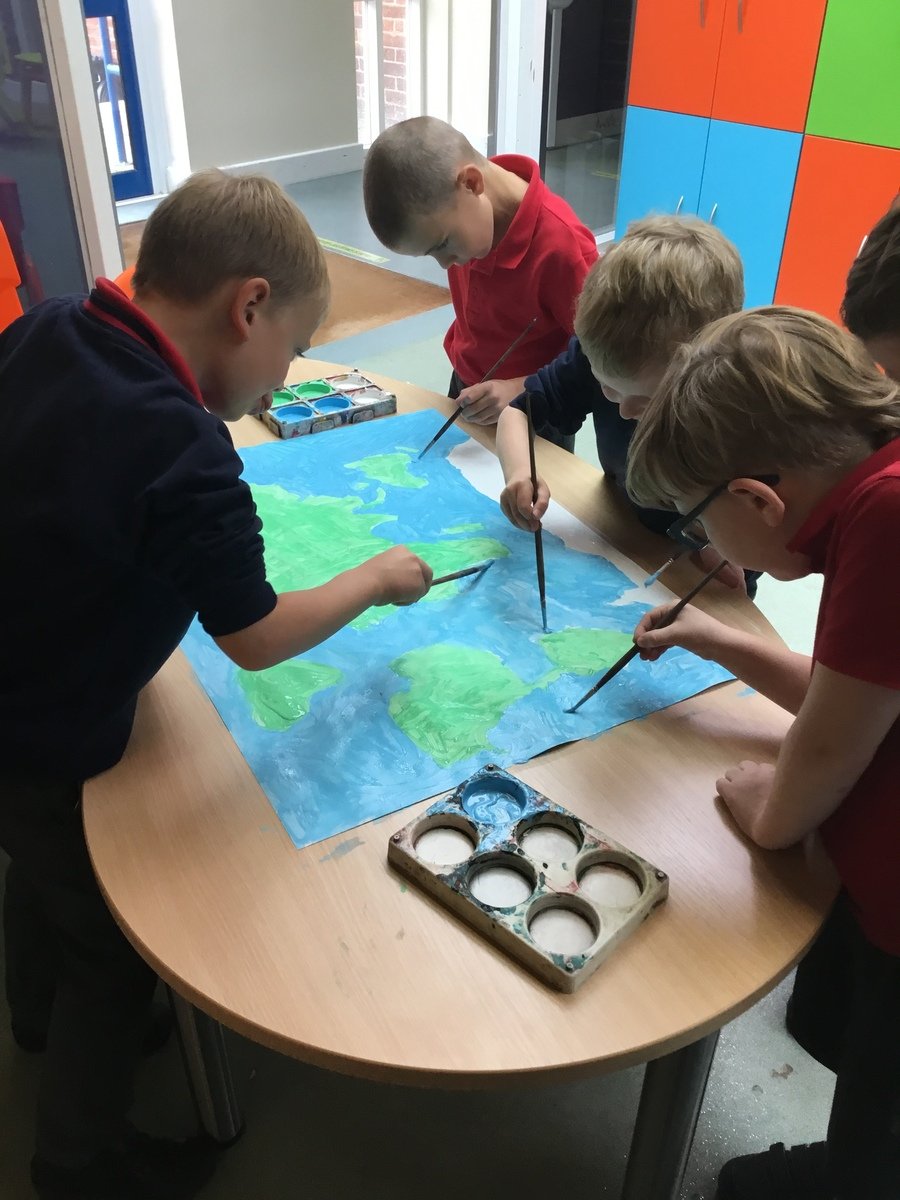 We learned the oceans with a song...
Today we labelled our painting with the 7 continents and 5 oceans.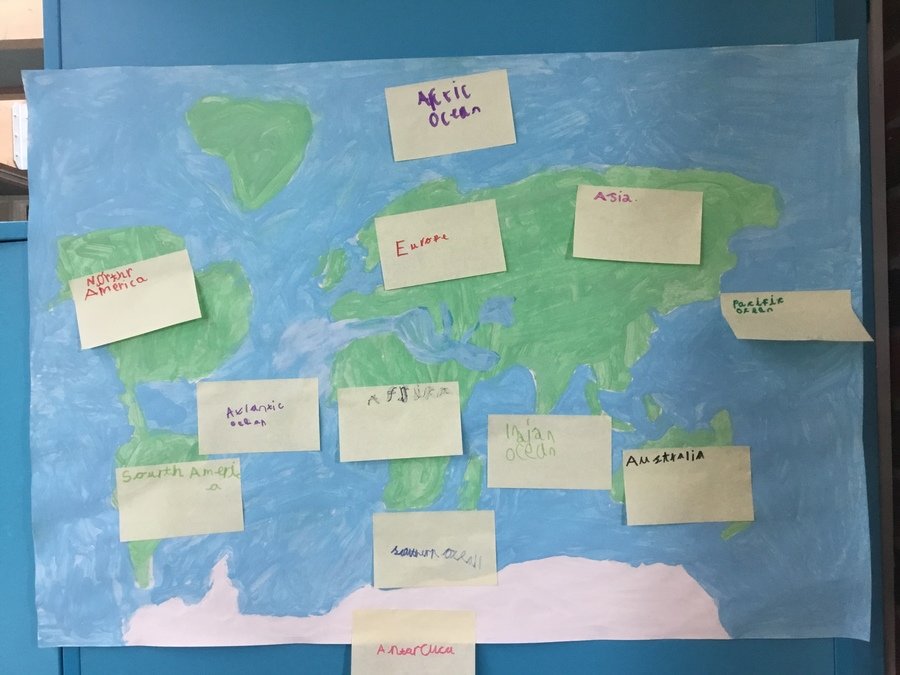 This half term we will be learning all about animals.
This week we have created penguins, possums and pigs from a range of recycled objects. We hope that you like them!
Our fabulous creative work...
We practised pulling, pushing, twisting, squashing and rolling skills to create our animals from clay. We decided whether they were covered in skin, scales, feathers, fur or a shell. We are very proud of our creations!
Science-Sorting animals...
Today we were busy sorting animals using their features. We sorted by how they move, what they eat and what they look like. We had to use the internet to check some of our answers.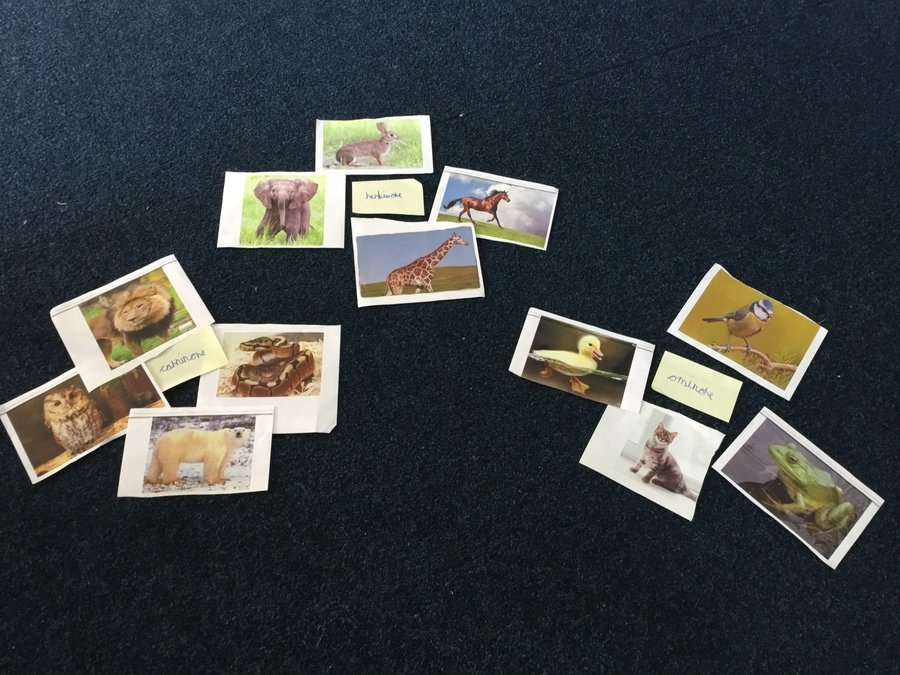 We helped Miss Woollam to sort the animals into herbivores, carnivores and omnivores. It was great fun!