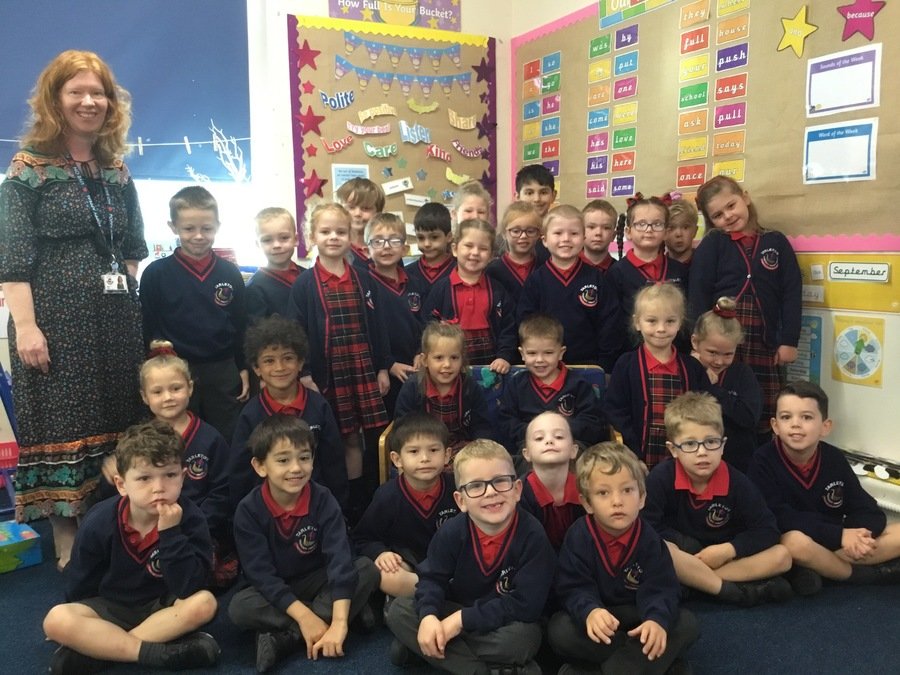 Welcome to Cellos Class!
We are a class of 30 enthusiastic and happy Year 1 and Year 2 Superheroes. We share our classroom with our teacher Mrs Marshall and Mrs Bridge, Mrs Pateman and Mrs Wren help us lots too.
We are pleased to be back at school learning and playing with all our friends.
Our PE lessons are on a Thursday and Friday so we need to come to school wearing our PE kits on these days.
On a Wednesday afternoon we are able to have Show and Tell to develop our speaking and listening skills. You can send photos via Dojo if you have something special or exciting to share with us all.
We are working hard on our reading and try to read a few pages of our books every night to earn Dojo points. When we have read our books we can change them independently.
This year we are looking forward to learning lots of new and exciting things.
Please download our Knowledge Organiser for the theme 'Innovators' to have a look at what Year 1 are learning in Summer term 2.
Our new theme is 'Innovators'. This is our first unit of our new curriculum. We all went outside for our wow starter. I set them a challenge of rescuing a teddy from the other side of a river. They were not given any further instructions except working in a team and using any of the equipment outside. All groups built a brilliant stepping stone style structure initially. With some guidance, they improved their designs to make a bridge structure. They all worked well in their teams and helped each other. Some safety measures were cleverly incorporated into designs too!
In our RE work we were learning about the importance of water and how we use water. Some uses of water are essential and some are just for fun. So we had lots of fun with water!
In our English Poetry unit, we are busy with Robot poems. Watch our fantastic videos of us performing a robot poem. The poem had 4 verses, so each group performed a verse each. Then we performed the whole poem as a class.
We enjoyed the Robot poem so much, we thought of additional verses. Watch and listen to our own super poems including actions.
We came to school in rainbow coloured clothes to fundraise and support Queen's Court Hospice in their 30th Anniversary year.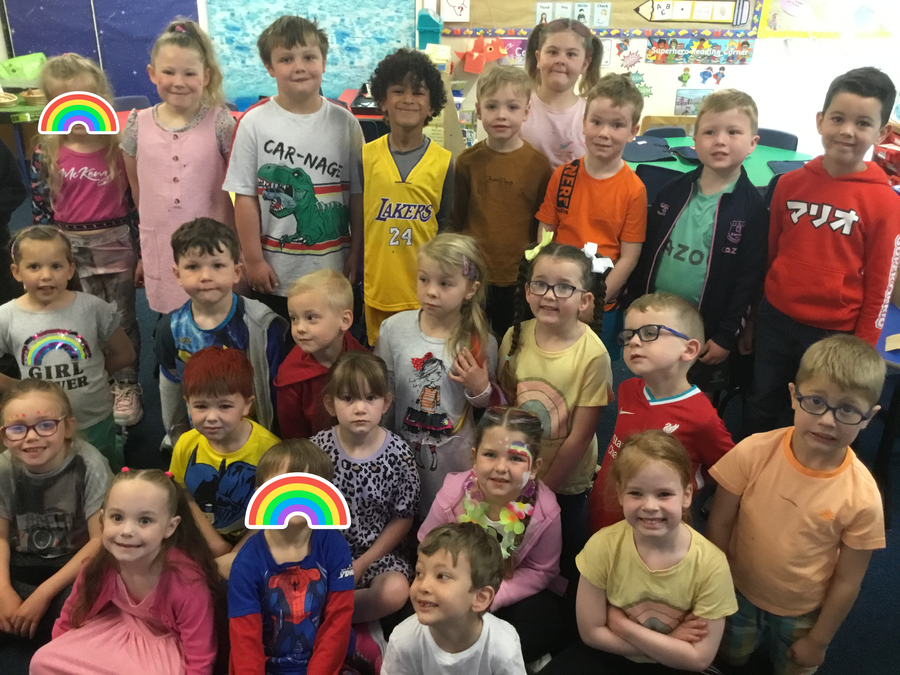 Friends of TCP organised a fantastic fundraiser, where we were allowed to break some of our school rules for the day. Each rule break cost 50p. The rules we enjoyed breaking were wearing nail varnish to school, wearing caps in class, having juice in our bottles, wearing own clothes or pyjamas and some of us even had temporary tattoos! We especially enjoyed being able to sit where we liked in class for the day. This was a fun day and it raised a brilliant £466.
Developing our throwing skills!
In PE we are learning and improving our throwing skills. We can now throw underarm and overarm brilliantly using the correct throwing technique. Here are some action shots for you to enjoy.
Developing our striking and fielding skills!
The children have advanced from learning how to underarm and overarm throw to developing their catching skills. They are also pretty impressive with hitting a ball off a tee. We have practiced having a game in a group of 3, where we have a batter, runner and a fielder. We were so good we progressed to groups of 5 with 3 fielders, learning which fielder was best chasing after the ball!
We have been beginning to learn about multiplication and division. One of our favourite things to learn was 'arrays'. We were very good at understanding that an array was made with rows and columns. We especially liked making arrays using cookies! Some of us enjoyed arrays so much that we even made them with items in our lunch boxes at dinnertime!
We have been working hard on our measuring skills. We have become experts on measuring length and height using a ruler. We also have been enjoying weighing. We tried being human weighing scales, and feeling the weight just using our hands. We like using the balance scales to weigh objects and using cubes to find out how heavy objects are.
Our theme this half term is called 'The Great Outdoors'. As part of this theme, for Science our main focus is on materials. Therefore, we have lots of fun activities based around materials linked to the 3 Little Pigs. In our small world tray, the children can retell the story using puppets and have the opportunity to build houses for the little pigs using Lego, wooden bricks, straw, twigs, lolly sticks etc. The children are also enjoying building houses for the pigs from a variety of construction equipment.
Excitedly, our outside area has been turned into a 3 Little Pigs Building Site.
Here are some photos of our busy builders in action...
We are enjoying learning about materials, identifying and naming different materials including plastic, wood, glass, metal and fabric. We have had a material hunt in the classroom to find objects made with different materials. We have took advantage of the sunshine and completed two material treasure hunts, we have had to read clues and solve the riddles, and also find hidden objects and identify what materials they are made from. We like using a clipboard and have shown great team work!
The children have thoroughly enjoyed learning about the life of Prince Philip and have produced some fantastic writing all about him!
In English, we have enjoyed reading 'The Scarecrows Wedding' by Julia Donaldson. We have made some great scarecrow puppets of our own!
Happy smiley faces back in the classroom!
We are enjoying all our work on the traditional tale 'Little Red Riding Hood' in our English work, but also liking the different versions of Little Red too. The children were brilliant at retelling and reenacting the original story. We had some scary wolf characters and some even scarier woodcutters!
As part of our theme 'Family Album', we had lots of fun learning how to draw our self portraits. We looked in the mirror to see the shape of our face, eyes, nose and mouth. We practiced drawing our eyes, nose and mouth, we all found our nose the trickiest to draw.
We posed for our friends to draw our faces and we were all very patient. We painted our self portraits as well as finally carefully sketching ourselves too.
We have enjoyed our PE lessons all together again as Cellos class. Our balancing skills are fantastic and we are developing our jumping and rolling skills. The hardest part for Mrs M is cleaning the equipment afterwards!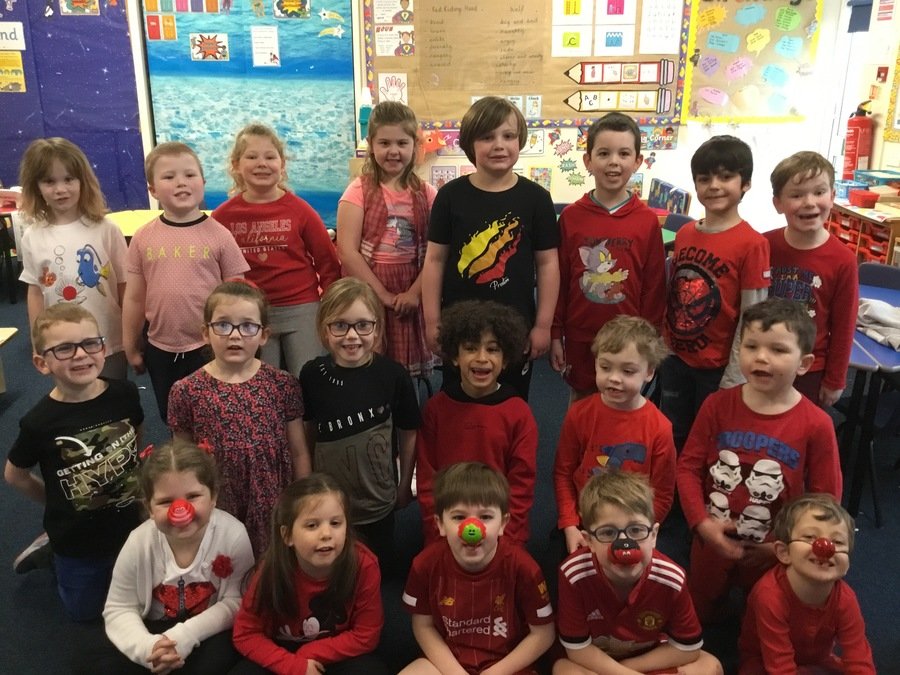 World Book Day this year has been different to normal but we still had lots of fun celebrating reading. The children in the hub and some children at home enjoyed dressing up as a story book character, including Harry Potter, Spiderman and lots of beautiful Princesses!
The children researched Julia Donaldson to write a fact file about her life. There was the opportunity to go on a story scavenger hunt, make characters out of potatoes and lots more fun. Here are a few of the photos.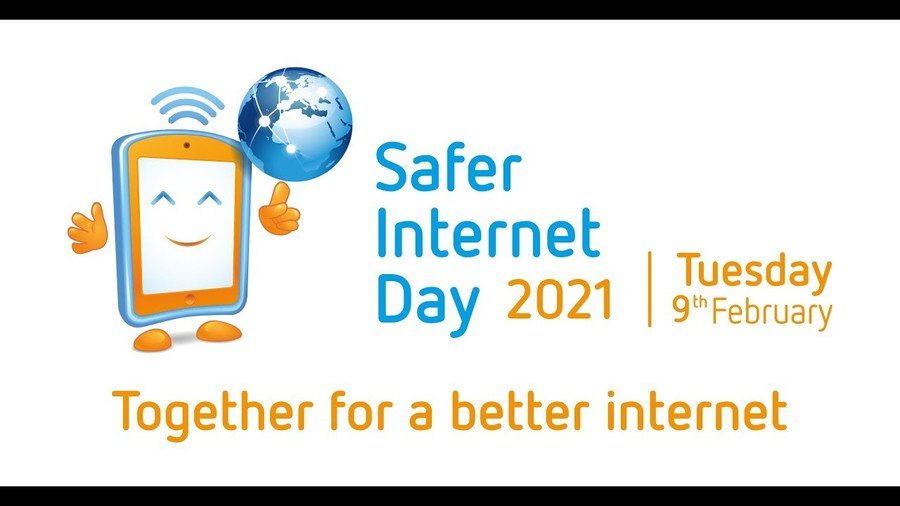 The children in school and at home watched my video presentation to help them learn about Safer Internet Day. The focus this year was 'An Internet we can trust'. The children learnt all about how not everything they see or read online is the truth and the Internet can not always be trusted. They enjoyed listening to a story by Digi Duck and watched a short film. They made Digi duck masks and wrote an email to the Wise Owl explaining what they know about Internet Safety. Some of the children used their nick names to sign their email. Very sensible!
https://www.childnet.com/resources/digiduck-stories/detective-digiduck
Unfortunately, the Spring term has begun again with another lockdown. The children are working really hard from either home or in the Key Worker Hub in school. I have some photos from children working at home to share with you. They have been having lots of fun. Well done everyone, I am proud of all your hard work.
Our theme is Growth and Green Fingers and we have been learning all about instructions in English. They have followed instructions so far to make paper aeroplanes, wash their hands, brush their teeth and make owl toast. The children have been busy doing lots of writing and Phonics, leaf hunting and crafts, Computing using Purple Mash, handwriting and Maths.
Here are more photos of the children at home working hard. We have been busy following more instructions to paint flowers, make jam sandwiches and are currently busy designing and making a fruit salad. In Maths we have been learning all about 2d and 3d shapes. We have also worked hard on our Phonics, Computing and writing.
Lots of fun was had at our Christmas party. We enjoyed dancing, playing party games including musical bumps and musical statues. We had party food and made Christmas crafts in our classroom. As we have been so good this year we also had a very special visitor!
Wizard of Oz Pantomime 2020
We all thought the pantomime was fantastic. Lots of smiles, cheering, shouting, laughing, booing, clapping and dancing was done by all!

Great Fire of London theme day
We enjoyed a full day to conclude our theme of Fire, Fire. We made fantastic moving pictures using sliding levers as part of our Design Technology. First we carefully drew the Tudor houses close together, then we made our sliding lever. When we move the lever it spreads the fire along the houses. We were fascinated to watch a real fire. Our teachers safely set fire to our Tudor houses and we watched from a very safe distance. They crackled, spit, smoked and collapsed as the fire spread from house to house.



Watch our fantastic dance about the Fire of London!


During Autumn 2 we have been working really hard on our Great Fire of London dance. We were brilliant and Mrs Marshall was very proud of us so we all wanted you to see it!
Our dance tells the story of the fire. We bake bread, put it in the oven and fall asleep. The fire wakes us up in the middle of the night. The fire starts slowly but quickly spreads and the flames get faster and stronger. We try pumping water but the fire does not go out. The fire spreads through the streets of London and it gets windy and spreads even quicker. We try pumping more water but have to leave our homes with all our possessions. We try to stop the fire by using axes and fire hooks to pull down the houses. Luckily this stops the fire and it begins to slow down. In canon, the fire goes out slowly until all the flames are out and we end our dance. Hope you enjoy watching us dance!
We enjoyed our yummy Christmas lunch today. We were all wearing our Christmas jumpers and feeling very festive listening to Christmas songs. We pulled Christmas crackers, laughed at the jokes and enjoyed our lunch, some of us even enjoyed the Brussel sprouts! Despite being in our classroom instead of the hall we still had lots of fun.
We had lots of fun dancing as elves for the Lancashire Mind challenge to virtually travel from Lancashire to Lapland. We boogied away to Christmas songs in our elf headbands.
For Enterprise we have set up our company called Tree - tastic Decorations. We are selling Christmas tree decorations made from salt dough. We have stockings, snowflakes and trees and they can be personalised with initials. Here is our fantastic logo and advert for you to see.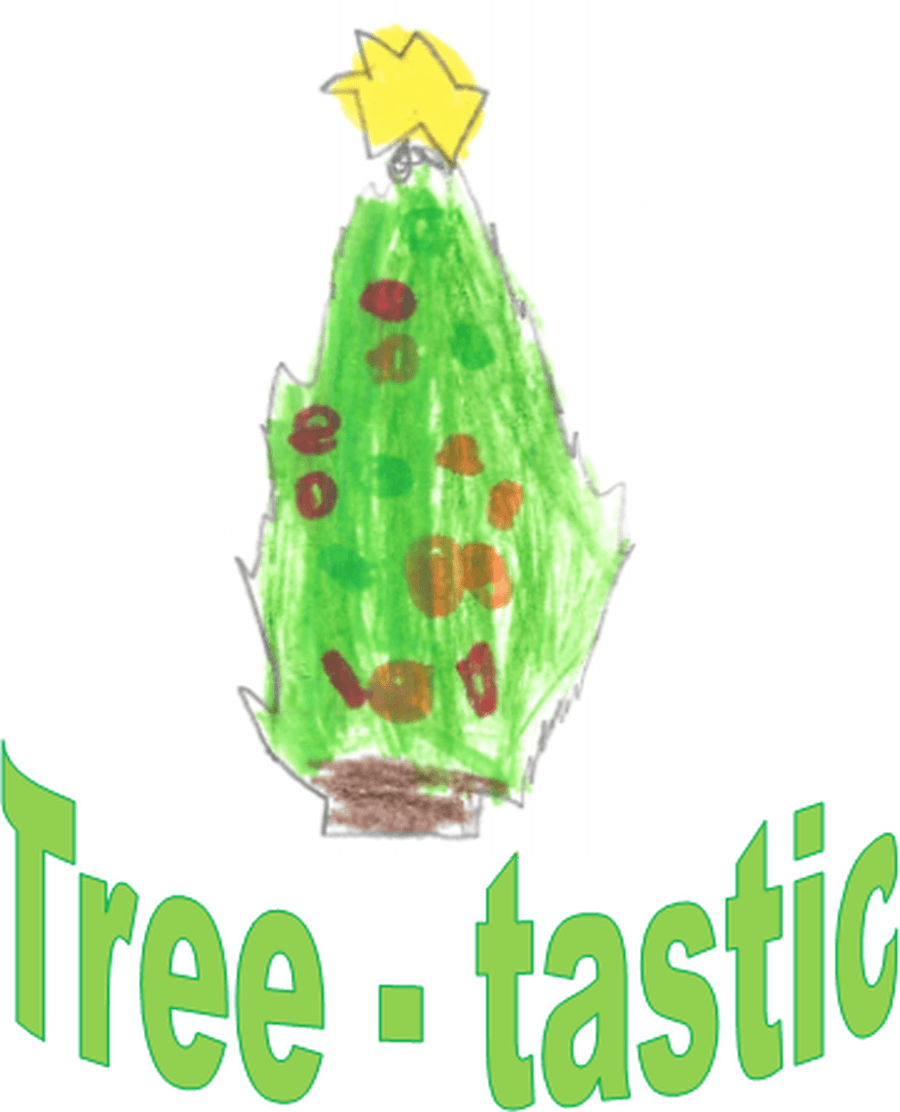 We were learning about the importance of Diversity. We looked at the book 'The great big book of families'. We all live in different houses, some of us have pets, some of us have brothers and sisters, some of us even have a twin! It does not matter what our family is like, we are all equal and welcome. We drew our families and know our family love us.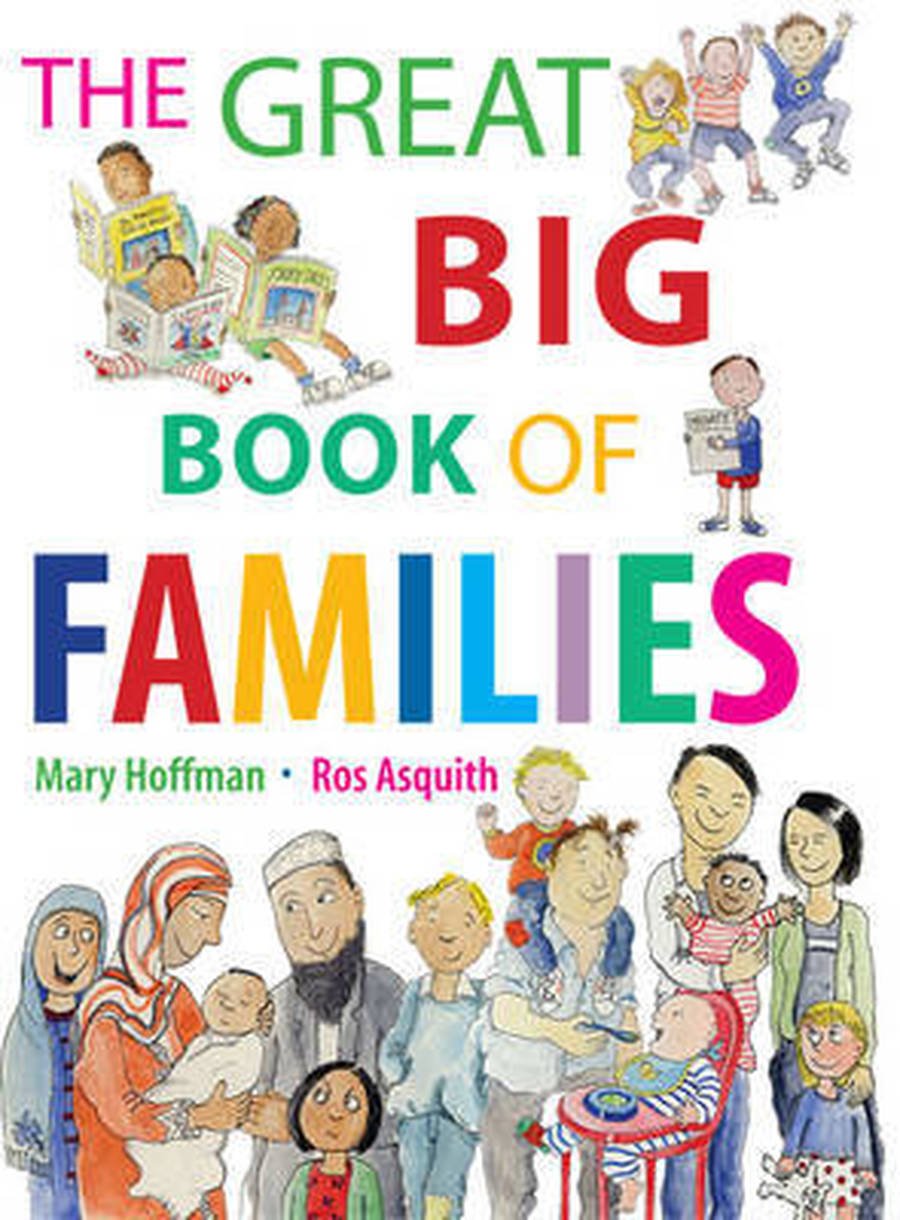 November 16th - 20th has been Anti-bullying week. We talked about what bullying is and types of bullying, and that it is on purpose and happens more than once. We know if we are or know someone who is being bullied we must tell a trusted adult. We focussed on how we can be kind and friendly, and did a lot of work about what makes a good friend. We enjoyed making Superhero masks. On Friday we came to school wearing odd socks, to clearly show it is ok to be different. Cellos class are United against bullying.
The children really enjoyed their first ever Quidditch experience. We started the day with a special assembly where the sorting hat transformed us into the 4 teams from Hogwarts. Then we learnt Quidditch skills which was really fun, especially when the children had to chase the Golden Snitch - which was Mrs Marshall!
As part of our Fire, Fire theme our English focus is on dragon stories and we are enjoying doing lots of work on Zog by Julia Donaldson currently. Mrs Gordon made us a wonderful dragon that we had fun using in the hall.
Our focus this year for Remembrance has been the hidden heroes, the animals who helped in the war. The children were fascinated and surprised to learn all about the animals that helped the soldiers and what specific jobs they did. We focused on Sergeant Stubby and Cher Ami, a dog and pigeon who were famous for helping the American army.
The children enjoyed making purple poppies, the symbol for remembering the animals from the war. We also made traditional red poppies. We produced some super writing too.
We loved learning and singing 'Keep the home fires burning'. Watch the video of us singing on Remembrance day.
For Children in Need this year we joined in live with the Joe Wicks workout. He exercised for 24 hours but 20 minutes was enough for us!
In Autumn 2 the children are really looking forward to learning all about the Great Fire of London.
So far we have been learning about London past and present. We can't wait to learn all about the fire through music, dance and drama.
We have learnt lots of facts about the Great Fire during Autumn 2 and we have found it very interesting. We have written a newspaper report about the fire. We had to pretend we were there in 1666 and use our imaginations to write it as if we could see the fire and talk to witnesses. We found this tricky but we tried our best.
Look at our fantastic firework pictures!
Whizz, fizz, boom, bang, pop!
Penguins, Possums and Pigs...
In English our work is based around the story 'Lost and Found' by Oliver Jeffers.
We enjoyed working as a team to build a boat to get the boy and the penguin to the South Pole.
We had fun hot seating the characters from 'Up and down' by Oliver Jeffers. We asked some brilliant questions and answered them well in role as the boy or the penguin.
In English we have been using Autumn to help improve our vocabulary and further develop our use of adjectives. It is helping us with our Finger Gym and our senses too. We performed Autumn poems, a few of the performances can be seen here. We have been enjoying writing fantastic Autumn poems. We even created hibernating hedgehogs out of conkers!
We enjoyed coming to school on Friday 9th October wearing yellow to support Hello Yellow Day. The day is aimed at fundraising for Young Minds and promoting World Mental Health Day. Here are lots of our photo booth photos, some crazier than others! During the day we passed a smile around the circle, played a special hello yellow bingo, designed a superhero character, discussed and learnt about resilience and had lots of fun being happy and smiling.
As part of our theme work we have made painted penguin pebbles. We are very proud of our penguins and think they look great brightening up our outdoor area.
We worked well as a team playing the hula hoop game. We all had to stand in a circle holding hands, then we had to pass 3 hoops around without letting go of hands. It was fun and tricky. (We used hand sanitiser before and after!)
We enjoy using our outdoor area in our learning as much as possible. In Maths we threw beanbags into hoops and counted how many we could get in the hoop and how many we missed.
More fun in the sun in our outdoor area.
We have been busy sorting animals according to their different features as part of our theme work. We worked really well in our groups, great team work!
We were really clever and sorted the animals into their different groups and learnt facts about each group. We know that there is a fish, bird, amphibian, mammal, reptile and insect group.
Enjoying playing Phonics games with our friends.
In PE we have been improving our fundamental movement skills. So far we have focused on our running, jumping and balancing skills. We wanted to show you some of our brilliant balances. We had a few wobbles but we did not give up. We came up with some creative and imaginative balances on our own and with a partner. Can you recognise us all in our funny balanced positions?
Our school participated in the 120 Minute challenge as part of the European day of sport. We all had to complete 120 minutes of physical activity during the day, wearing our own sports clothes. We had fun creating a dance for Goldilocks and the 3 bears, walking through the forest, creeping into the cottage, eating porridge, climbing stairs, falling asleep and especially chasing Goldilocks away!