In our RE unit this half term Year 1 were learning all about how Jewish people celebrate Shabbat and Passover. We enjoyed role playing the Shabbat meal and tasting Challah bread.
Judaism- Double Basses
This week we have been learning about Hanukkah and the story of King Antiochus and Judah Maccabee. We all made a Dreidel and played this traditional Hanukkah game. It was great fun and Bryony was our champion!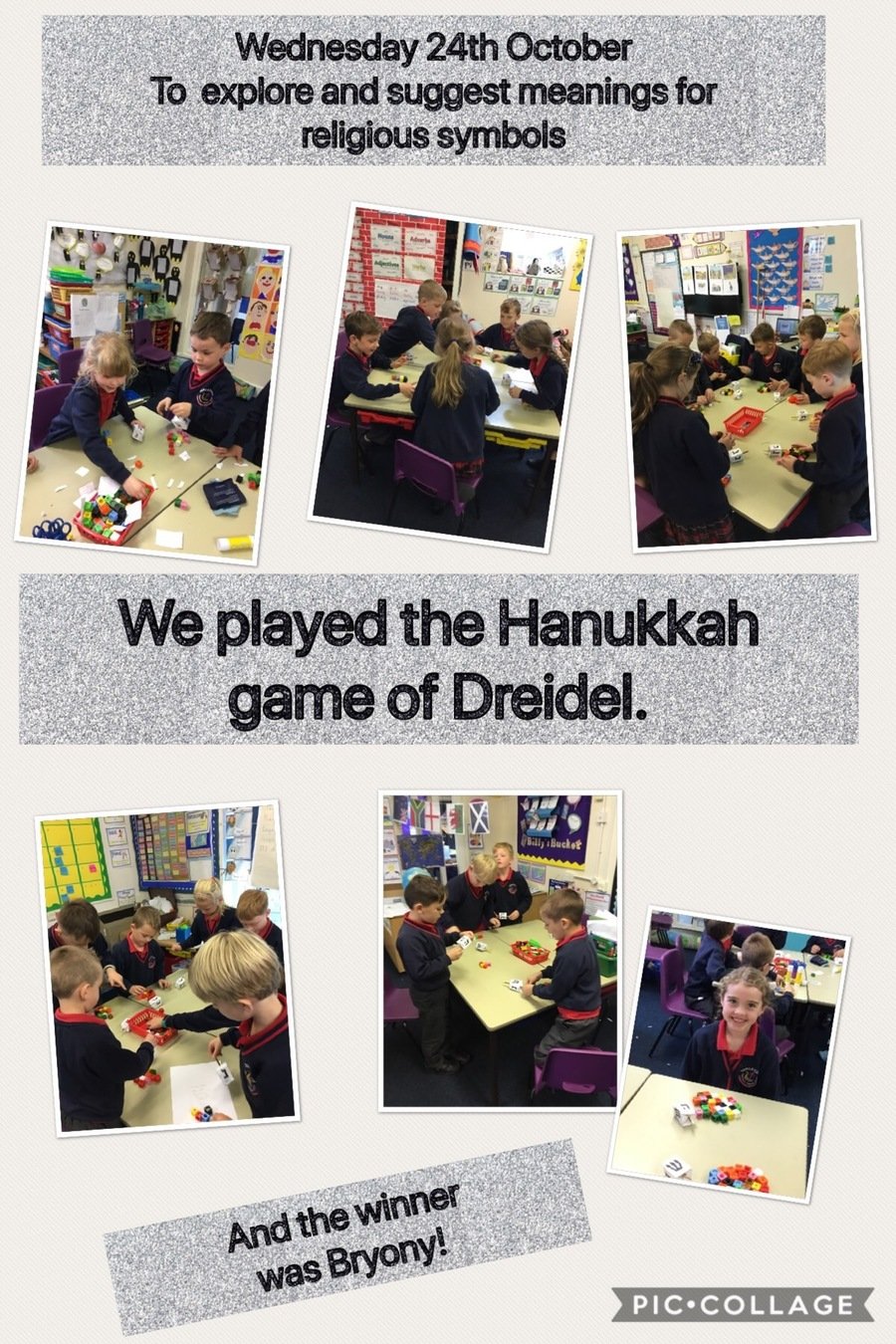 UKS2 have explored what can be learnt from the way Jews treat their scriptures? They have examined how God's will was revealed to the Jewish people in the Torah. Opportunities were provided to explore organisation, content and practices associated with the Torah. Pupils were encouraged to consider that which guides their life.
LKS2 have examined organisations and practices that support Jewish lifestyle. They focused on God, Torah and The People and The Land. They explored the role of the synagogue and prayer and for pupils to consider their beliefs and how they influence their behaviour.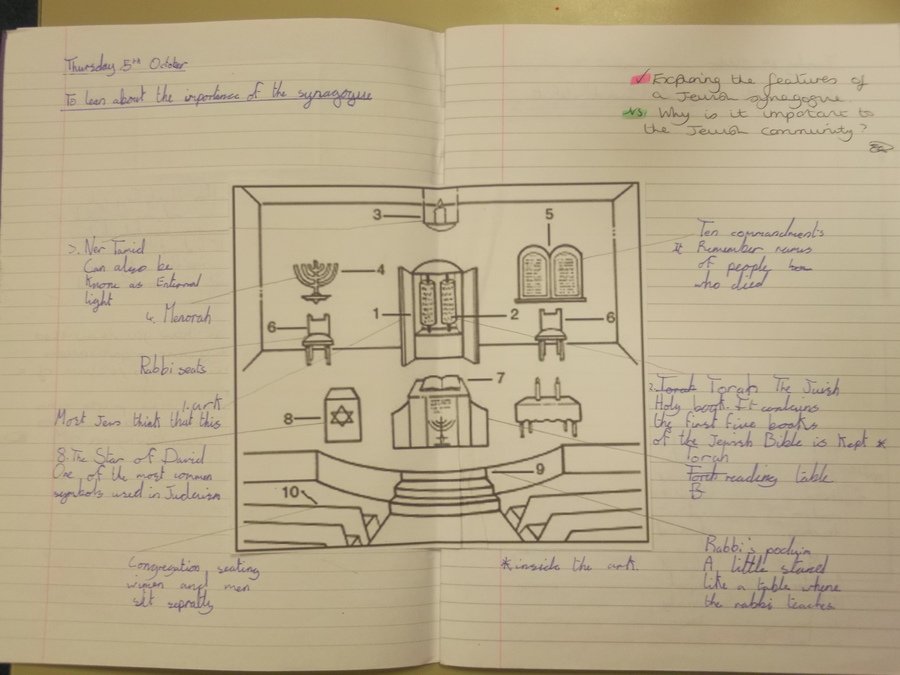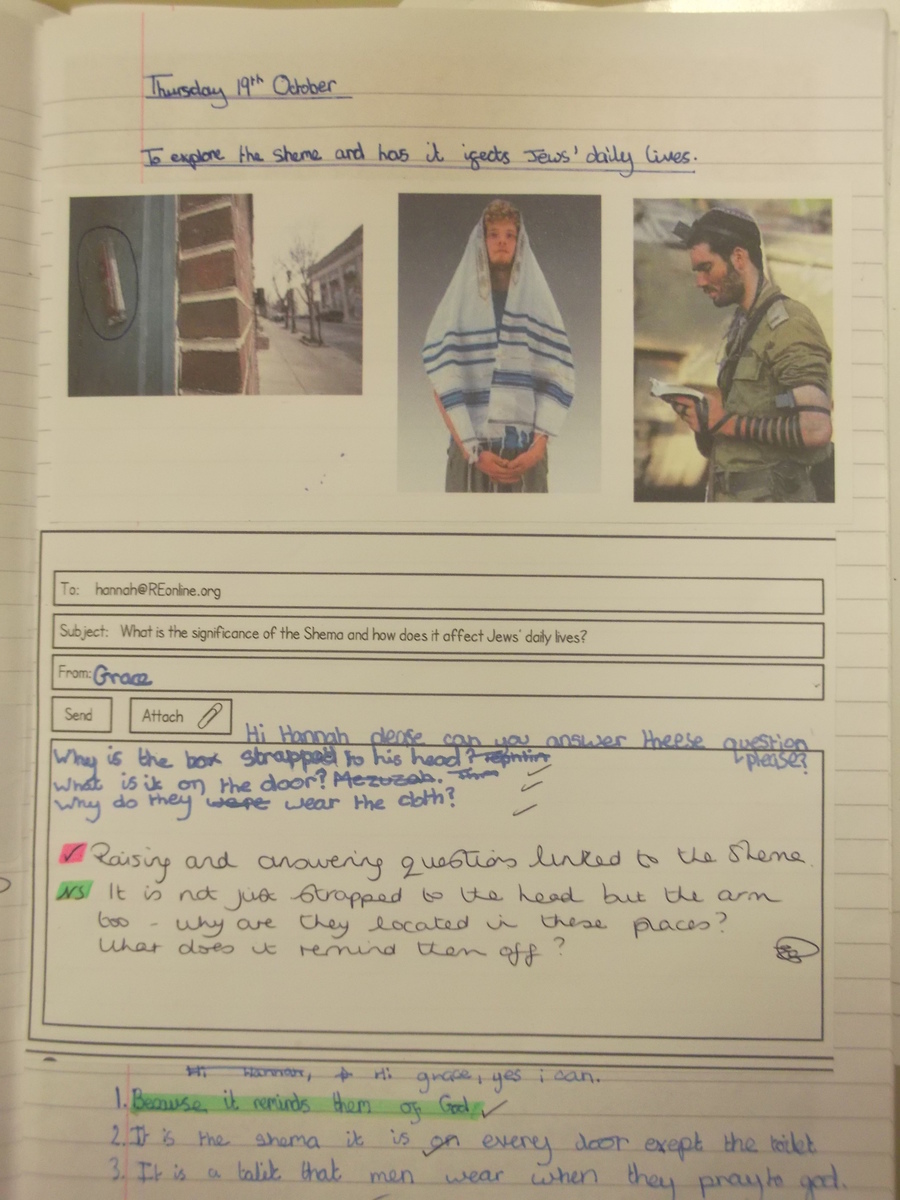 In Year 1, Cellos class have been learning about the Jewish celebration of Shabbat. We enjoyed learning all the interesting facts and traditions about the Shabbat meal. We role played having a Shabbat meal.
Double Basses have been learning about the Jewish celebration of Shabbat. We learned about the special roles and customs involved in the Shabbat meal and role played being a Jewish family.