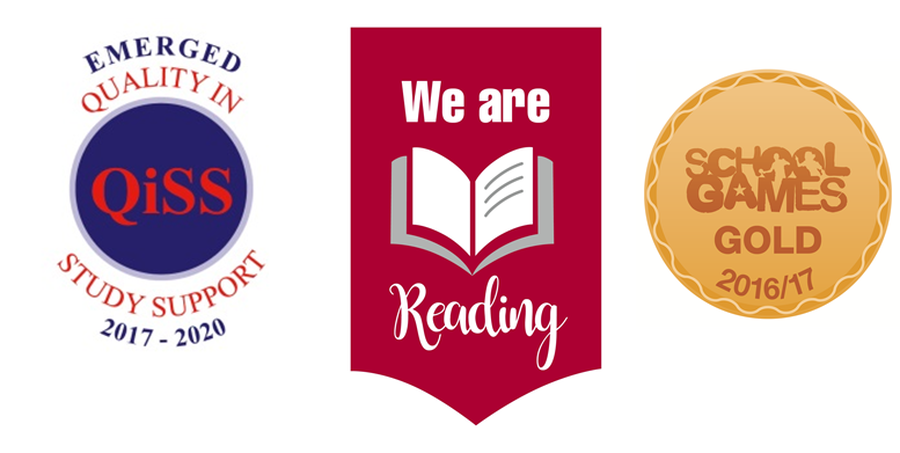 Congratulations to Year 6 who took part in the TASA Dengineers Event. The task was to build a den using natural material which included using maps and gaining extra material to help with the build.
The group was awarded "Best Team Work", "Best Aesthetics". The children thoroughly enjoyed the event. Go Team TCP!
We are offering a Yoga after school club for our Year 6 pupils. As well as being a good form of exercise, it is a great way to relax and has proven health benefits. We are hoping to equip our children with strategies to help them to relax fully and feel calmer in difficult or stressful situations. We hope Yoga will prove beneficial to children in the run up to SATs. The club is for beginners so no prior experience of Yoga is needed. The children have a very positive attitude and willingness to learn something new.
Muddy Woody Cross Country
We took part in an exciting Cross Country competition on Monday 30th April. 31 children from Key Stage 2 took part in the TASA event at Carr Lane. This was a fun new initiative and all children enjoyed running through the woods, despite not getting very muddy. The children ran in teams, there was a Year 3 & 4 girls and a boys race, and the same for Year 5 & 6.
All children who took part were resilient because the course was quite challenging and a long way!
Well done to all children who participated but a special congratulations to the combined boys team who finished 3rd overall in the Large Schools Category and a Year 4 boy finished 2nd in his race which was a brilliant achievement.
This half term we are running an after school Girl's Cricket club. We are fortunate to have the support of a coach from Tarleton Cricket Club and some young leaders from Tarleton Academy. We are learning to play Kwik Cricket. There are some local tournaments soon that we are in training for.
Due to the success of winning the TASA High 5 Netball tournament in the Autumn term, we were invited to play in the WLSSP High 5 Netball finals. We enjoyed playing against some very strong teams, giving us the opportunity to further develop our skills, we finished 4th. We were proud of our team's performance and our determination. We improved with every game we played and relished this opportunity.
We entered a team of Year 6 pupils into an Orienteering competition at Tarleton Academy organised by TASA. The children had to work in pairs, a boy and a girl team, to orienteer their way around the field at Tarleton Academy. They braved the cold and windy weather conditions to finish an impressive 4th place out of 16 schools. Well done everyone.
SPLASH Diving competition
For the first time ever we entered three of our Year 6 pupils into the SPLASH Diving competition run by WLSSP. The girls had to participate in trampoline practice sessions before several water based practise sessions. All 3 girls successfully made it through to the final competition held at Nye Bevan in Skelmersdale. All 3 girls did really well but a special congratulations to one of our Year 6 pupils who won the event and came home with the Gold medal!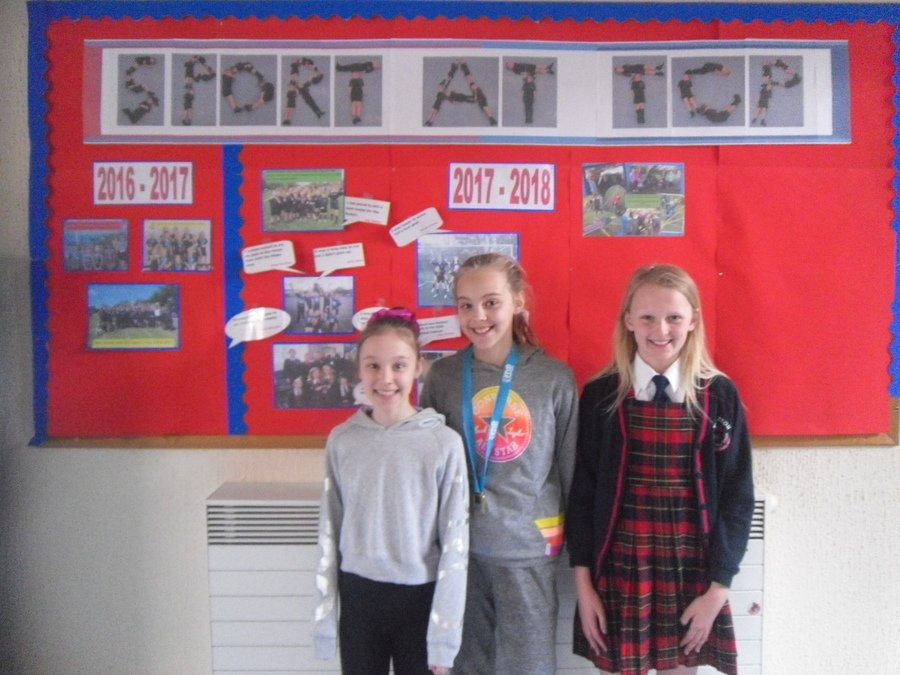 We have members of Year 6 who have volunteered to be lunchtime Play leaders. They encourage, support and help younger children to join in with activities and sports. At lunchtimes, with the support of Play leaders we are able to get out a variety of exciting equipment. They demonstrate so all children know what to do, how to play and join in. All younger children love joining in and playing with the older children and it is great to see all different ages playing and interacting together. The Play leaders help facilitate a more active lunchtime.
On Thursday 22nd March we enjoyed coming to school wearing our sports clothes and donating £1 for Sport Relief. School Council organised races for EYFS and KS1 in the morning and KS2 competed in a rounder's tournament in the afternoon. Everyone represented their house team and the winning house team will be presented with the house team cup in our Celebration assembly tomorrow.
It was a great day of intra school competition and all children showed support and encouragement alongside team work and resilience.
Congratulations to Team Kenny who were the house team champions.
We raised a fantastic £220 for Sport Relief. Thank you all for your contributions.
We are proud to unveil our fantastic new football kit.
A big thank you to our new football kit sponsors 'GBA Time Critical Logistics'.
The children enjoyed an impressive visit from our new sponsors when they drove their 30th anniversary truck into school.
We can't wait for our next football match!
We are currently providing a Gymnastics after school club for children in Year 2 to Year 6 every Monday for all abilities.
The children develop their gymnastic skills, have fun and help each other.
Congratulations to all our Year 5 and 6 children who represented our school at the TASA Large School's Swimming Gala on Friday 19th January at Tarleton Academy. We won the gala overall and are really proud of everyone. There was a lot of medal hauls for individual swimmers and our relay teams. Go Team TCP!
Children in our Foundation Stage have been enjoying the fantastic opportunity of 'Mini Wheelers'. They are having fun and increasing their self-confidence whilst learning to ride a bike safely. The use of balance bikes provides the balance first approach with the aim of transferring their skills to riding a pedal bike without the need of stabilisers.
Congratulations to our Year 5 & 6 High 5 Netball squad who have enjoyed recent success. We have entered 2 tournaments during Autumn 1. Our school is now part of TASA (Tarleton Active Schools Alliance) where we have exciting opportunities to compete with local schools.
Our High 5 squad enjoyed a 2 week league held at Tarleton Academy and we won the large schools category.
We also entered the WLSSP High 5 tournament in Ormskirk and again won the large schools category. The children were delighted to bring 2 trophies back to school.
Well done everyone!
Our 2 Year 6 Sport's Journalists came to the matches. Please click on the following links to read our match reports.
We entered 4 teams into a Relay event organised through TASA, competing alongside local schools. A team comprised of a pupil from Year 3, 4, 5 and 6. The girls competed against girls from other schools as did the boys teams. All the children ran brilliantly and were resilient runners, not letting a lot of mud stop them from enjoying themselves and trying their best.
Our girl's teams won Bronze and Gold medals in the large schools category.
A big well done to everyone who ran and once again all children were a credit to TCP!
On Friday 13th October ten Year 5 and 6 girls enjoyed an afternoon at the 3G in Hesketh Bank. They took part in a TASA Girl's Football Festival. This gave them all the opportunity to experience some football coaching from WLSSP coaches and then play some matches. They played within a team of children from local primary schools so there was a real community feel to the afternoon.
On Thursday 19th October we took part in the Girl's Liverpool Cup at the JMO in Skelmersdale. We took a squad of 10 Year 5 and 6 girls. It was the first time some of the girls had played in a competitive football match. Despite the awful weather conditions, the whole team were fantastic and came 4th overall, a great achievement.
Congratulations to Team Kenny who are this year's Sport's Day winners! Thank you to all of our children for taking part and to all the parents who were able to come and cheer everyone on.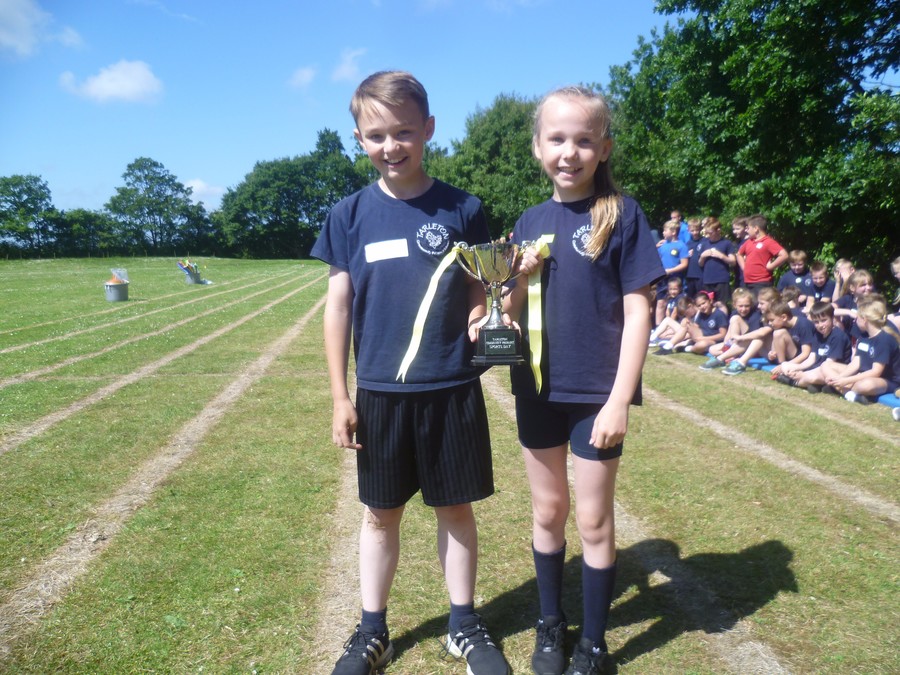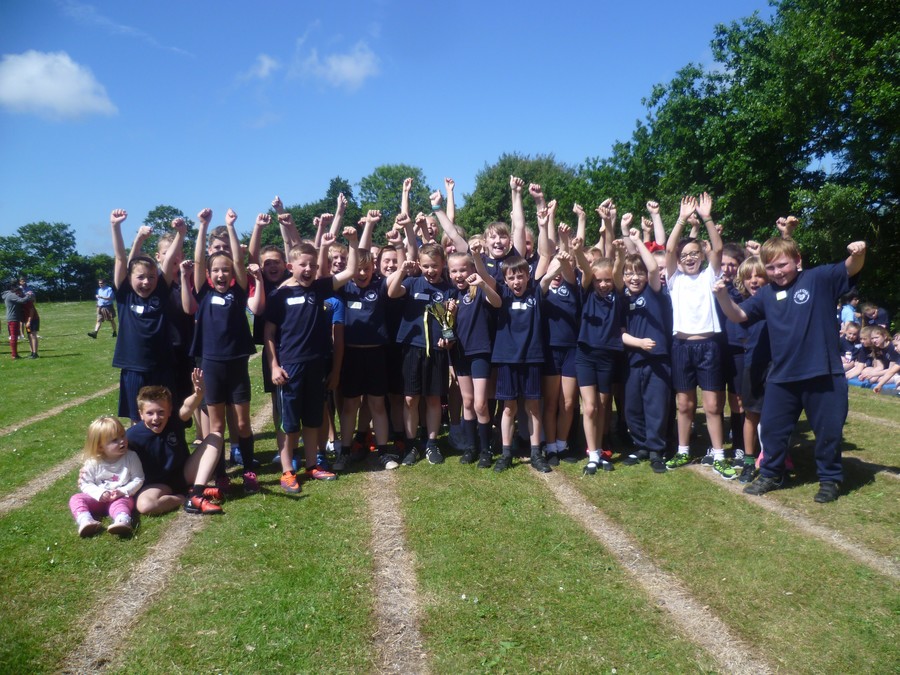 We held a Sports afternoon for the children starting in Reception in September 2017. All the children had a great time and enjoyed participating in lots of non-competitive races, including egg and spoon, sack, space hopper, throwing and running. Parents enjoyed enjoyed a parent and child race too! Friends of TCP provided refreshments to parents and grandparents. Children enjoyed a drink and ice lolly after all their hard work, with all children receiving a medal for being brilliant. Our current Reception children proudly demonstrated the races and cheered everyone on.
Our penalty shoot out adventure at Preston North End...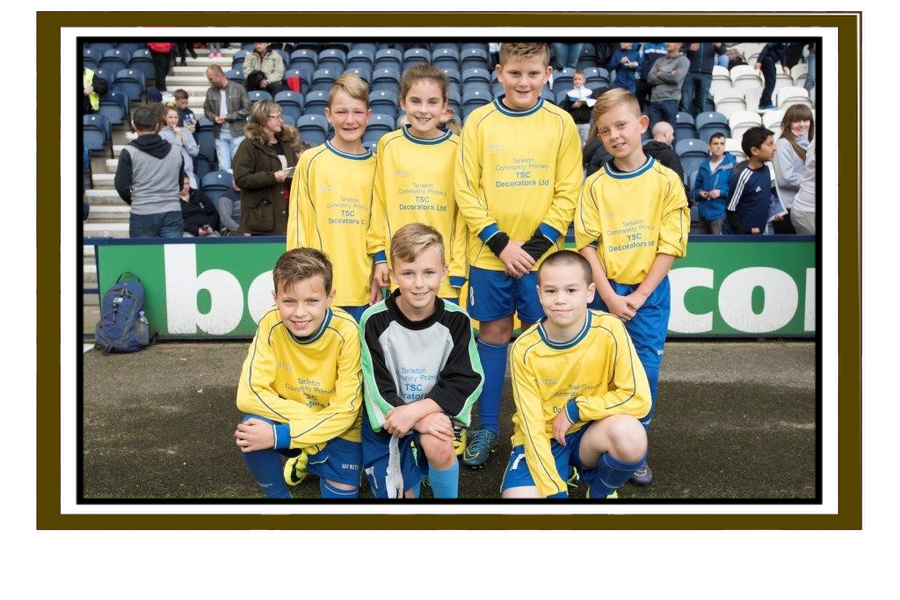 Well done to the 7 children from Year 5 & 6 who enjoyed a fabulous afternoon at Deepdale on Saturday 1st October. They got the opportunity to watch Preston v Aston Villa and meet Deepdale duck. The best bit by far was going on the pitch at half time in front of 17,000 people to take penalties against Moss Side Primary School. The children felt very nervous but were so brave and did TCP proud. A once in a lifetime opportunity!
Full match day report to follow.
PNE Penalty shoot out
Team TCP
Our UKS2 football team are playing in the WLSSP Large schools football league. We are doing well and are currently in 4th position. The team are looking forward to their remaining fixtures in the Spring term.
On Wednesday 12th October children from Years 5 & 6 ran in the Cross Country event at Tarleton Academy. They braved the drizzly conditions to all do their very best. A massive congratulations to our girl's team who came third overall in the Large School's category.
Well done everyone!
Mrs Smith and Mrs Chicken enjoy an after school running club for Year 5 & 6 pupils every Friday. They run around Tarleton so keep a look out for them!
Mrs Bruzzese runs a gymnastic club every Friday for children in Year 2 and KS2. The children develop their gymnastic skills, have fun and help each other. Check out how bendy they are!
Gymnastics
Pupils in Year 5 and 6 enjoyed competing at St Bede's High School at the WLSSP Indoor Athletics event in January. They competed in lots of track and field events including standing long jump, vertical jump, triple jump, speed bounce, javelin and lots of relay events including a fun obstacle course.
8 Pupils from Year 1 and 2 enjoyed a non-competitive athletics event at Tarleton Academy in January. They had lots of fun enjoying competing in track and field events including speed bounce, standing long jump and javelin. They worked well as a team to compete in relay races including a fun over and under relay. They really enjoyed this opportunity and received lots of Gold, Silver and Bronze stickers for their performances.
Congratulations to our winning Swimming team!
Pupils from Year 5 and 6 swam brilliantly at the Swimming Gala at Tarleton Academy on 17th March. We won overall in the large schools category and all children won lots of individual gold and silver medals. Our relay teams also won many gold medals. It was a fantastic morning and we are all very proud of the swimmers.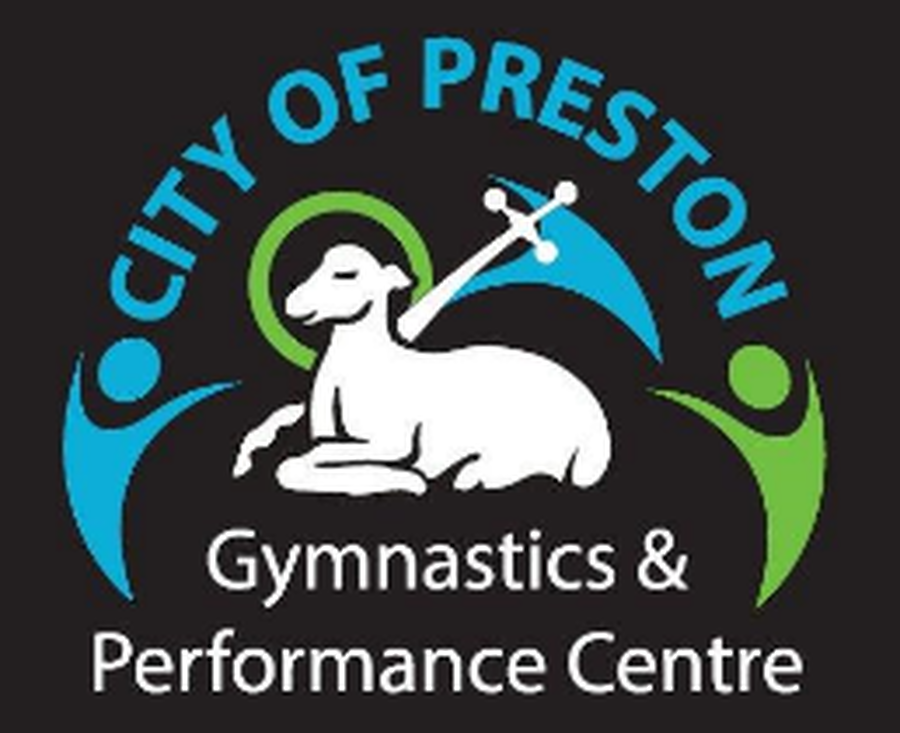 Children from Years 1 - 6 enjoyed a fantastic morning of gymnastics when a Gymnast coach from 'City of Preston Gymnastics Club' came to visit.
Look at the fun we had...
Congratulations to our winning Superstars
12 fantastic pupils from Year 1-6 took part in an Athletics event in Ormskirk called 'Superstars' on Thursday 27th April. A girl and a boy from each year group represented TCP. They had to compete in 5 events; speed bounce, standing long jump, target throw, shuttle run and keepy ups.
All 12 athletes were awesome resulting in a brilliant individual medal haul. Team TCP bounced and jumped their way to overall victory. Our girl's team won Gold and our boy's team won Silver. We are all very proud of our Superstars!
On Wednesday 3rd May a team of Year 3 and 4 children entered the Cross Country at Tarleton Academy. Every child ran brilliantly and tried their best. Harry came 2nd in the Year 4 boy's race! Overall, the boy's Year 3&4 team came first in the Large School's category. The Year 3&4 girl's team came 3rd overall. This is our best achievement in the Cross Country so far, a great team effort.
Our Year 5 & 6 pupils have been fortunate enough to be receiving weekly coaching from a PE teacher at Hutton Grammar School. We entered a team into the Tag Rugby League held at Hutton Grammar School. We enjoyed our first opportunity to play competitive Tag Rugby.
Pupils in Year 6 have had the opportunity to participate in a Try Triathlon, a non-competitive event where they had the chance to experience what a Triathlon is like, enjoying swimming, cycling and running.
A team of 12 Year 5&6 pupils enjoyed the opportunity to play in a Rounder's tournament at Tarleton Academy. It was the first time we have played competitive rounders. All the children did TCP proud, with their excellent fielding, throwing and catching, teamwork, skilful batting and even scoring a few rounders.