Adding to our raised beds - June 2017
Mrs Walmsley and Mrs Russmann have very kindly passed some further plants to us for our raised beds. Many of the seedlings previously planted are not doing so well but we do have some beans and peas growing. We have added the new plants - rhubarb, pumpkins, courgettes and tomatoes. Fingers crossed that they grow well!
Planting our seedlings - May 2017
Following weeding and replenishing some of the top soil in two of our raised beds, the Eco Team worked really hard to transfer the seedlings that we had grown. Despite lots of TLC, some of the seeds didn't thrive into healthy plants.
Hedgehog Awareness Week - May 2017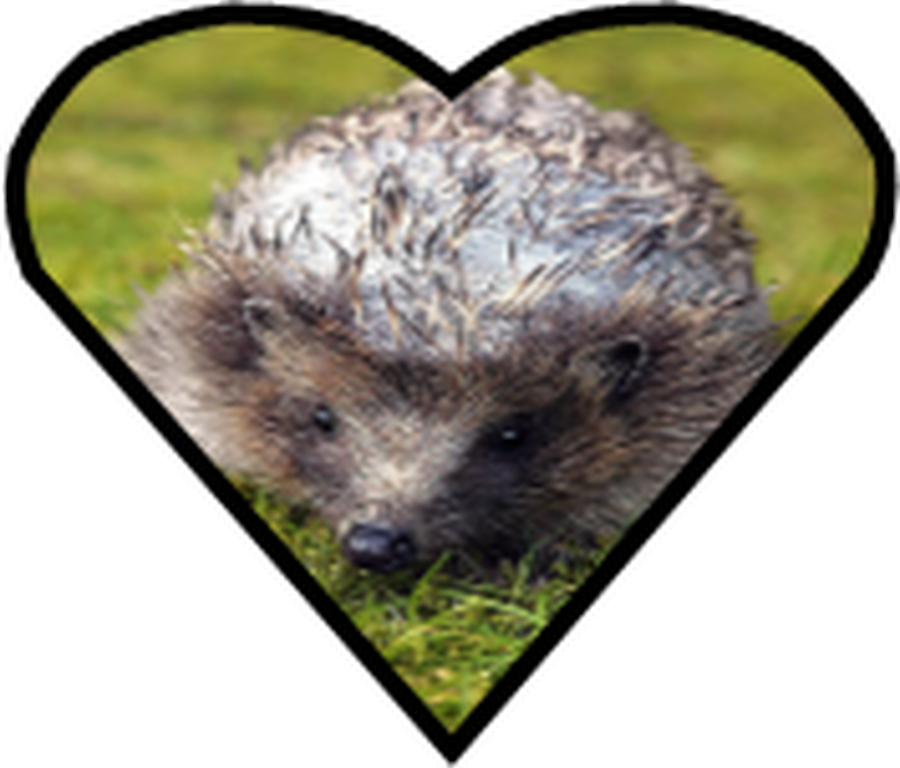 The Eco Team planned and delivered a fantastic assembly which aimed to inform the children about hedgehogs, the reasons for their rapid decline and how they could help a hog in trouble. They also designed an information leaflet, which all pupils took home, to share with parents/carers to support and reinforce the messages delivered during the assembly. Thank you to one of our Governors - Dawn Forster - who brought this initiative to our attention, acquired lots of reading material for us and took a keen interest in this project.
If you find a hedgehog during the daytime, it is likely that it is in trouble.
Woodlands - a local sanctuary in Holmeswood, give useful advice on their website:
Developing our raised beds - March/April/May 2017
Following an audit, the Eco Team decided to improve the school grounds. They decided an area of priority was to develop the raised beds on the playground. Very kindly, one of our Governors - Robert Johnson, provided us with a range of seeds which we have planted. They are starting to grow and we will be transferring the seedlings to the raised beds shortly.
We have received a delivery of a one tonne grab bag of top soil/compost which has been funded by 'All About Food Ltd' - a local company in Skelmersdale. This will be used to replenish the beds with fresh soil before transferring the seedlings.
Woodland Trust - March 2017
Over the next 10 years the Woodland Trust is aiming to plant 64 million trees. We have planted 30 of these at the end of our school field!
We planted 10 Silver Birch, 10 Hazel and 10 Rowan trees.
Tree planting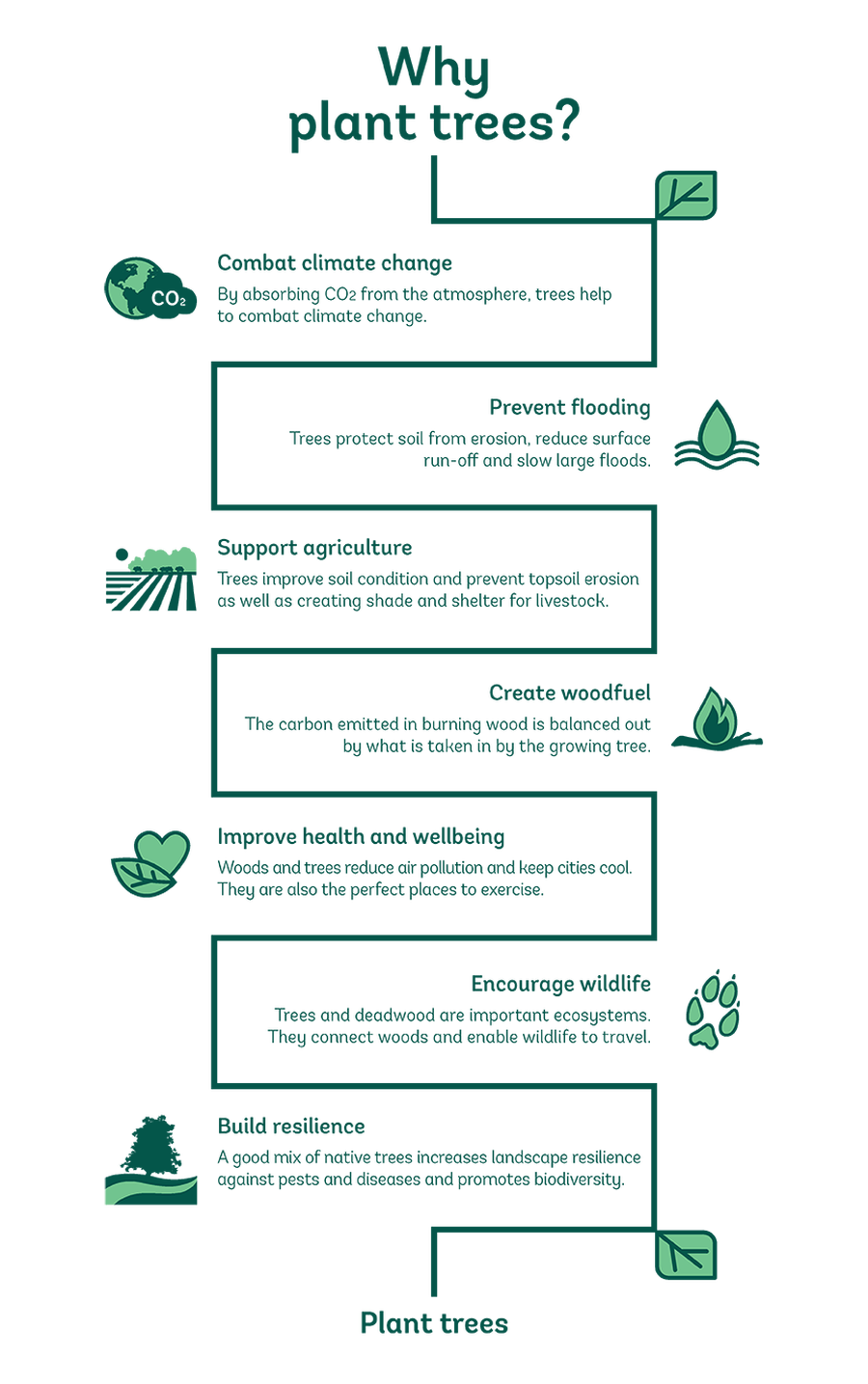 Great British Clean Up #litterheroes
March 2017
We took part in the 'Great British Spring Clean'. This is an important campaign, in partnership with Keep Britain Tidy, with one simple ambition - to bring together people from across the country to clear up the litter that blights our towns, villages, countryside and coastline.
With this in mind, we were determined to do our bit for our community. In just over an hour, we collected 12.5kg of litter from Hesketh Lane and Fermor Road. We were very proud of our efforts.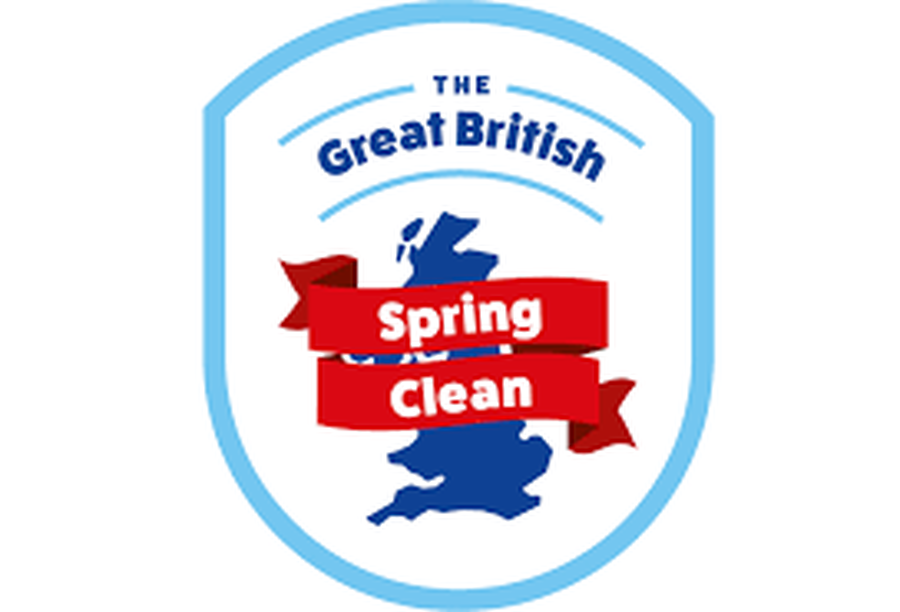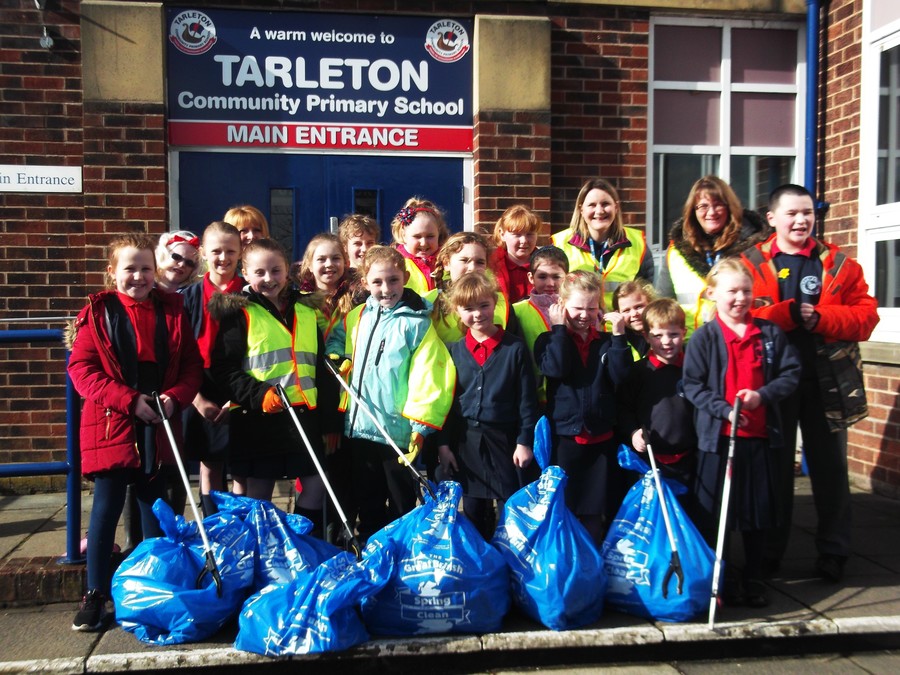 Great British Spring Clean