Welcome to Violin and Viola Class
Scroll down to find out more about the exciting learning happening in our classroom.
Our teachers are Mrs Walmsley and Mrs Russmann, and our Teaching Assistants are Mrs McCallum and Mrs Cookson. You might also see Mrs Brown, Miss Lear, Mrs Biltcliffe and Miss Lathom.
There are 34 lovely children in our area. We love to learn and we love to play; everyday we get to combine the two things we enjoy most by learning through play.
Each morning we start the day with a 'Morning Challenge'. This involves a maths and a literacy task to complete on a whiteboard, this gets us ready to learn and gives us an opportunity to practice our skills.
Click here to see our half-termly newsletter.
Outdoor Continuous Provision
We are very proud of our outdoor area, having achieved the Step Outside Quality Mark last year. We believe that children need access to a high quality, stimulating outdoor area that provides open ended learning opportunities and stimulates enquiry and imagination. We're sure that you'll agree that our outdoor area is first class.
Transport
Our theme this half term is transport. In literacy we have been reading the story of the 'Naughty Bus' and imagining some of the adventures he could get up to!
In our theme lessons we have been talking about different types of transport and made a pictogram of how we travel to school.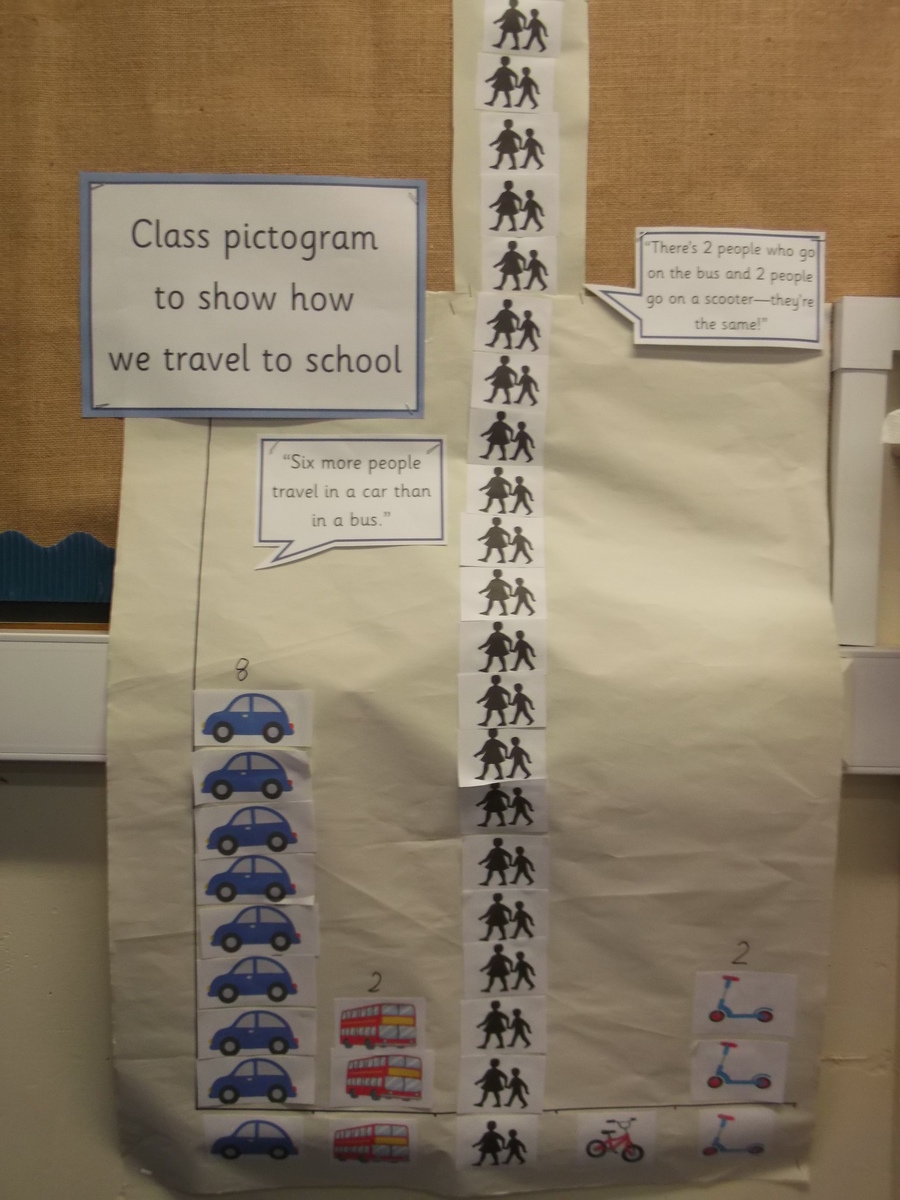 We also received a letter from Mike the mechanic, asking us to investigate who had the fastest toy car - Mike or his friend Rory the Racing Car! Here are some pictures of us enjoying finding out the answer!
In ICT we went on Purple Mash and made our own cars using Simple City.
Enterprise week
We had a special week called Enterprise Week where we had to make items to sell at our Christmas Fair. We made "Eat, keep candy canes" and also produced an amazing CD of us singing some of our favourite songs. We made £166.50 profit!!!
Christmas party
We had an amazing Christmas party, with party games, party food and a super special visitor. Can you guess who it was?!
Christmas dinner
We enjoyed our first Christmas dinner in school. We had turkey and all the trimmings and even got to pull a cracker and wear lovely paper hats.
Nativity!
For our nativity this year we performed We Three Kings. We were all utterly fantastic, everyone remembered their lines and spoke loudly and clearly. All the grown ups were very proud of us. Here are a few photographs of our outstanding cast.
Colour - Autumn 2
Our theme for this half term is Colour.
We have been busy learning about primary and secondary colours and had great fun exploring colour mixing. We listened to lots of Elmer stories and decorated our classroom with colourful pants which the aliens stole.
Rainbows
We have been exploring colour and used Lego to make fabulous rainbows
The Aliens have landed...(and pinched our pants!)
In literacy this week we have been reading Aliens Love Underpants. We loved the story so much that we painted lots of different coloured and patterned pants and put them up in the classroom. Unfortunately, we came in the next day and lots of our pants were missing or thrown around the classroom! After a quick call to Father Christmas, using his special classroom cameras, we were able to see who had nicked our knickers! See the photographs below to see the state of our classroom and also the guilty culprits!
Anti-bullying
In school this week we have finding out about how to be a good friend and not being a bully. We listened to some stories and decided we would share and play nicely. Here are some pictures of us playing nicely together.
We heard the story of Digiduck and learnt that bullying can happen on the internet as well as in person. We talked about how even when something is funny to us it may not be funny to others. Click on the picture of the duck to read the story again with your child.
After hearing the story of Digiduck, we all had the opportunity to take some photographs of each other whilst playing. At the end of the day we looked at the photographs and we decided to only put them on the website if the person / people in the photo were happy with it. Here are our pictures...and don't worry, both class bears were happy to be included!
Remembrance Day
We have been learning about Remembrance Day and how we remember those who died in the First World War. We made a special poppy wreath and also made poppy biscuits.
Let's Get Ready To Ramble!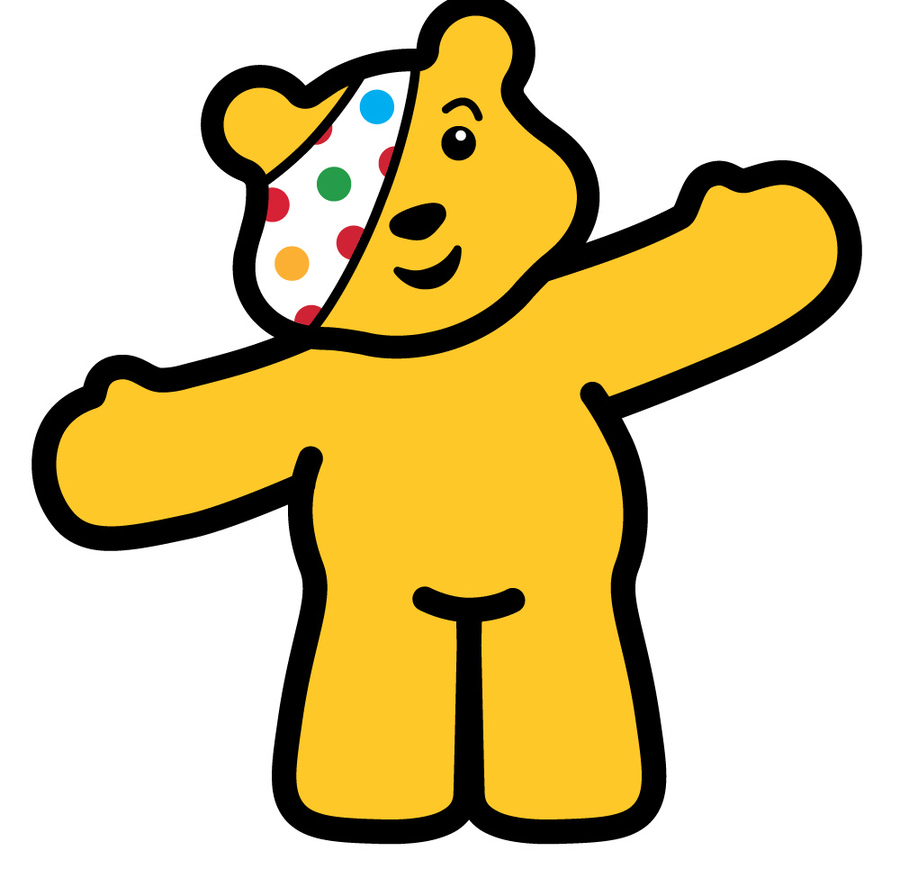 On Friday 27th October all of Foundation Stage and Key Stage 1 went on a Country File Ramble to Carr Lane Woods for Children in Need. We had a lovely, muddy time and lots of grown ups came along too.
Nursery Rhymes
We have been learning about rhyming words through nursery rhymes. Here are a few of our favourites for you to listen to.
Stay and Play
On Friday 6th October we had our first 'Stay and Play' session of the year. We invited our families to share in our learning journey so far. The children really enjoyed the opportunity to play with their families and show them their work. Here are just a few of the photographs from the afternoon.
Ourselves - Autumn 1
Our theme this half term is 'Ourselves'.
Senses
As part of our 'Ourselves' theme we have been learning about our 5 senses. This week we have been learning about our sense of touch and hearing. Today we made listening ears and played listening bingo to try and work out what the mystery sounds were!
We've also been learning about our sense of smell. Wearing a blindfold we had to see if we could name the items of food by just their smell. We had things like strawberries, vinegar, stinky cheese, bananas and oranges. It was very hard, we actually found that it was easier to smell things if we could see them!
Funnybones
We read the story Funnybones by Allan and Janet Ahlberg and talked about the skeleton inside our bodies. We made our own skeleton pictures.
Mood Monsters
We read a book all about our feelings and emotions called "The Good Mood Hunt" and learnt all about mood monsters. We made our own mood monsters. Can you guess what mood our monsters are in?
Getting busy with Tizzy!
In our computer suite the children have been learning all about how to use a mouse. Through a computer programme called 'Tizzy's Busy Week' the children learn how to control the movement of a mouse and also how to use a left click. Tricky stuff for little hands!
Numbers, numbers everywhere!
In maths we have been learning about numbers. We are trying to recognise numbers 1-10 at the moment, although we do know some of our numbers to 20 already!
NSPCC
We had a special assembly all about the NSPCC. We learnt that it is important to keep safe and if we are worried about anything or don't feel safe we should tell someone we trust. We also learnt the phone number for the NSPCC that we can ring if we are worried or don't feel safe - it is 0800 1111.
In the picture we are showing you a great way to remember it by making the numbers with our hands.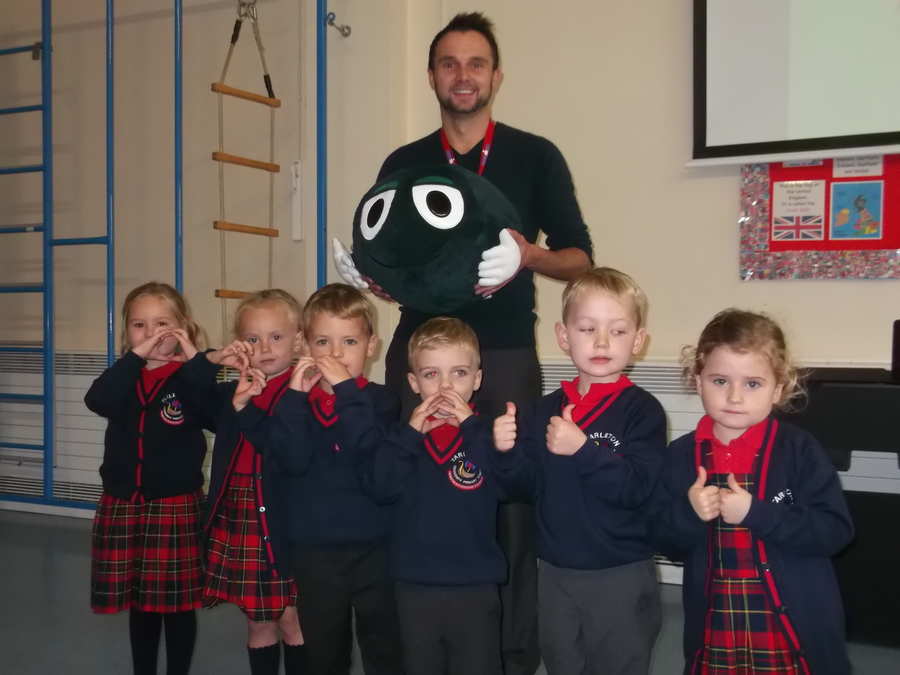 What we will be learning to do this year?