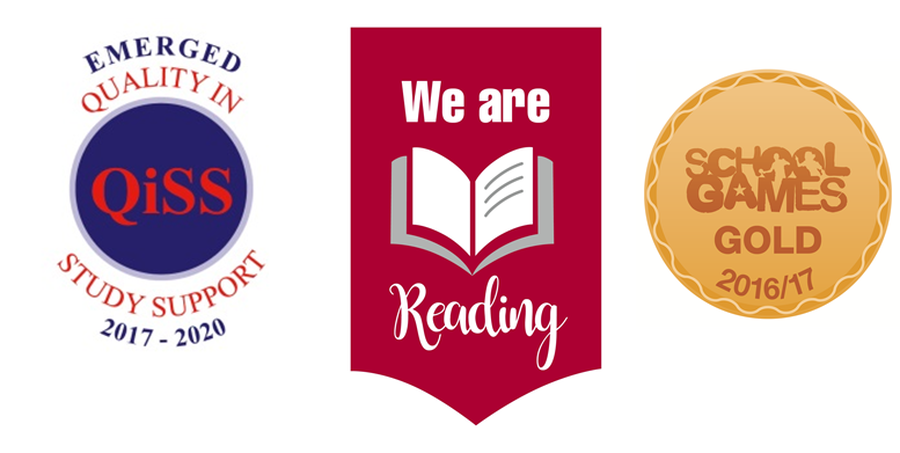 Welcome to Violin and Viola Class
Scroll down to find out more about the exciting learning happening in our classroom.
Our teachers are Mrs Walmsley and Mrs Russmann, and our Teaching Assistants are Mrs McCallum and Mrs Cookson. You might also see Mrs Brown, Miss Lear, Mrs Biltcliffe and Miss Lathom.
There are 34 lovely children in our area. We love to learn and we love to play; everyday we get to combine the two things we enjoy most by learning through play.
Each morning we start the day with a 'Morning Challenge'. This involves a maths and a literacy task to complete on a whiteboard, this gets us ready to learn and gives us an opportunity to practice our skills.
Click here to see our half-termly newsletter.
Outdoor Continuous Provision
We are very proud of our outdoor area, having achieved the Step Outside Quality Mark last year. We believe that children need access to a high quality, stimulating outdoor area that provides open ended learning opportunities and stimulates enquiry and imagination. We're sure that you'll agree that our outdoor area is first class.
Graduation Day 2018
Today (Friday 13th July) we had our graduation ceremony for all the children who have completed their Reception year with us. We had a wonderful time, we dressed up in a special cap and gown and members of our families came to watch. It was all very emotional...especially for the grown-ups!
Super Potatoes
We harvested our potatoes today. It was very exciting digging through the soil to find our potato treasure! We were really please with how many we managed to find. When we finished digging up all the potatoes we carries the leftover soil to our rhubarb patch.
The best part was when we cooked and ate them...they were yummy and we ate them all!
Science Week!
This week (W/C 2nd July) has been science week in school. We have been doing lots of exciting experiments such as using our senses to describe popcorn from kernel to 'popped' corn; finger printing to find out who stole the biscuits (it was Mrs Russmann!) and using dye to find out how many taste buds we have and whether we are a non-taster, taster or super-taster. Violet had the most taste buds in our class. We also had a session with 'Relax Kids' where we learned all about our brains, how they react when feeling nervous and how to calm them down. We found oout that the elephant part of our brain (hippocampus) stores our memories; the meerkat part of our brain (Amygdala) controls our emotions and the owl part of our brain (Pre-frontal cortex) is where the learning and decision making happens. On the final day we all dressed up in science related fancy dress. What a super-science week!
Windmill Farm visit
As part of our farming theme we went on a trip to Windmill Farm. We had a great time. We learnt all about different farm animals; we bottle fed some lambs and hand fed some sheep, goats,llamas, guinea pigs and rabbits. We also saw pigs, horses and cows, but we weren't allowed to feed them because of their big teeth! (Check out the pictures of the donkey's teeth and the cow with the really long tongue!)
In between learning about animals we were able to go on a train ride and play on the park and tractors. We had a fantastic time - in fact some of us had so much fun we fell asleep on the way back to school!
RE - Christianity- The Church
We have been talking about how church is a special place for Christians to go to, and that it is full of special objects that are important to them. We then made our own special places. We wanted them to be beautiful, comfy, peaceful and fun, so we filled them with blankets, cushions, beanbags, books and games.
Sports Day Action!
What a wonderful afternoon we had - even the weather was perfect! We took part in running, skipping, bouncing races as well as the traditional sack race and egg and spoon race. We were really proud of how resilient the children were, they completed every race with a smile on their face.
Inflatable Fun!
Friends of school organised a fantastic inflatable challenge for us. We had amazing fun - just look at the pictures to see!
Growing stuff!
We have started planting seeds ready for our theme next term. We have been planting strawberries, runner beans, peas, beetroot, carrots, pumpkins, cherry tomatoes, potatoes and radishes.
We will be busy watering them and watching them grow over the next few weeks and months.
Flutter Away Butterflies
After carefully looking after our butterflies the time finally came to let them fly free. It was lovely to see them take to the sky.
Celebration of Childhood
On Tuesday 22nd May we had a special day to remember our lovely Saffie-Rose who sadly lost her life in the Manchester Arena attack. The boys and girls experienced lots of fun activities throughout the day. These included; pond dipping, animal petting, team games, singing, baking and dancing. We even had a special picnic lunch outside, followed by an ice-cream. What a fantastic way for our children to remember such a lovely, fun-loving girl.
Right Royal Wedding Week!
This week we are enjoying learning all about the upcoming Royal wedding of Prince Harry and Meghan Markle. We have been planning a party, making cards, designing a castle and thinking about who we'd like to marry. We ended the week with a Royal Stay and Play Party, to which we invited our grown ups. We had a super time, eating cakes, dancing and playing.
Right Royal Treasure Hunt!
Today we went on a treasure hunt, looking for carefully hidden items associated with the royal family. Look at all the fun we had!
Mad About Mini-beasts!
Our theme this half term is 'Mini-beasts'. We will be learning about the life cycle of a caterpillar / butterfly; learning about worms, snails and also about the journey of frogspawn to frog.
Brilliant Bees!
We had a visit from Abigail from The Tree Bee society. She told us all about bees, we tasted honey and saw bees in a special hive.
We learned that male bees are tidier than females; all the bees have different jobs; bees die when they sting you; it takes two years for a hive to produce honey; the queen bee is bigger than the other bees; she can lay 2000 eggs a day and worker bees live for only 4 weeks.
We also got an opportunity to dress up as a beekeeper.
Not So Speedy Snails!
We found some hungry snails and that got us thinking about what their favourite food might be. We made predictions and then tested them out by holding a snail race! The snails were very slow but we did find out that our snails preferred oranges and lettuce.
Life cycles
We are very excited...we have some new arrivals in our classroom this half term. On our investigation table we have some caterpillars and some tadpoles. We can't wait to observe them changing as they go through their life cycle.
Wonderful Worms!
In reception we have been learning all about worms.
Did you know...?
Worms breathe through their skin
They have no eyes, ears or nose
The live in the soil and eat dirt, leaves and grass - they are herbivores
They have tiny hairs on their skin that they use to feel there way around with
They need to live in moist soil. If the soil is too dry or too wet they will die
We worked together to make a wormery. We can't wait to see what they get up to in there over the next few weeks.
Mini-beast Models
To launch our theme the children were asked to make a mini-beast model for our classroom display...we think you'll agree that they look amazing and the children must have worked very hard indeed.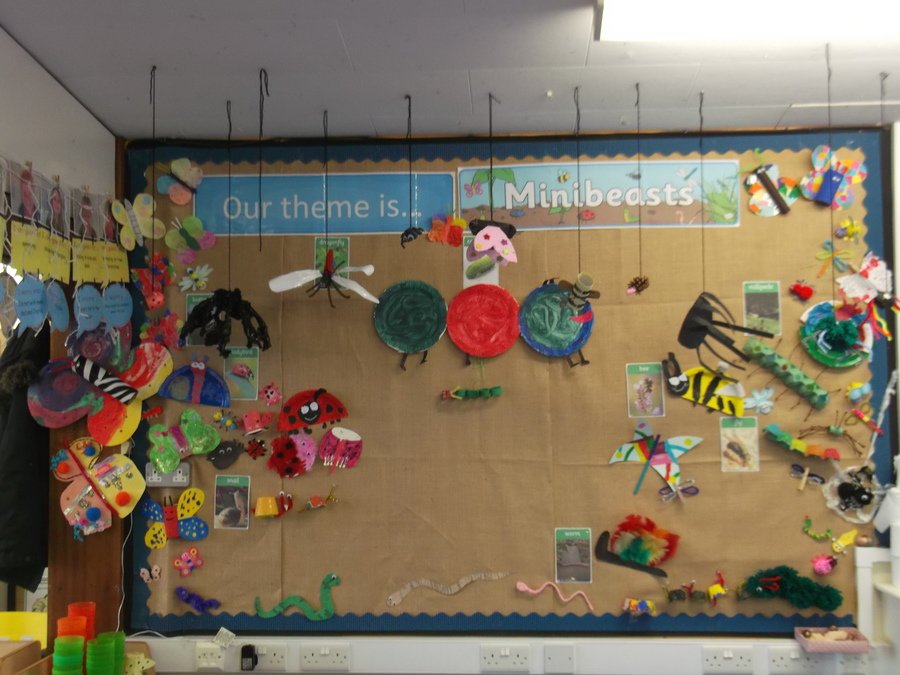 Hoppy Easter!
We were very lucky in Foundation Stage because the Easter Bunny came to visit and brought with him lots of eggs! He hid them all around our play area and we had great fun searching for them all. Then we got to share them out fairly between us.
Sport Relief 2018
In school we have been raising money for Sport relief. We came to school in our sports clothes and took part in some fun races in our house teams. We did running, throwing, bouncing and balancing races.
Easter visit to All Saints Church
We walked all the way to All Saints Church in Hesketh Bank to learn about the Easter story. Whilst we were there we had a brief tour of the church and some of its features. We saw the font, the altar, pulpit and the bell. Reverend Dave also let us try on some of his special robes. He then told us his version of the Easter story.
Library Visit
As part of our Traditional Tales theme we visited our local library in Tarleton. We heard the story of The Three Little Super Pigs and then had time to choose some books to look at with the grown-ups who came with us. It was a lovely trip and we all came away with a bookmark and a competition to enter. The staff at the library were very impressed with how well behaved we were.
World Maths Day
On World Maths day we spent all day doing maths activities. In the morning Mrs Smith gave us a maths challenge to solve, we had to work out different ways to make 5,6 and 7 using just 4 skittles with numbers 1,2,3 and 4 on them. We used real skittles to help us solve the problem. We also played lots of fun maths games. In the afternoon we went on a maths trail around school with our parents.
What a fun day!
Mother's Day Assembly
Today (Friday 9th March) it was our turn to do a special assembly. Our theme was Mother's Day. We have been doing lots of work this week all about our mums. We thought about words to describe them, things we love them more than and reasons why we love them.
Here are some pictures from our assembly and also some of our fantastic work.
World Book Day
We celebrated World Book by coming to school dressed as characters from David Walliams books.
We had a fabulous day listening to stories by David Walliams - The bear who went BOO!, There's a snake in my school, Boogie Bear, First hippo on the moon and The slightly annoying elephant (Austin's mum read that to us) and doing lots of book related activities.
A Snowy Day
On 27th February it was really snowy so we had lost of fun outside.
Traditional Tales
Our topic this term is Traditional Tales.
3 Little Pigs
We listened to lots of versions of the tale The 3 Little Pigs and then we built houses for them. We tested our houses to see if they were wind, wolf and rain proof. Some were better than others but we could talk about how to improve them.
The Gingerbread Man
What a great day! We heard the story of The Gingerbread Man, then we made our own gingerbread men. After that we were like the fox and we ate our gingerbread men.
Darwin Day 2018
In school today we've had a special day to celebrate Charles Darwin's birthday, he would have been 209 this year! We learnt about how Charles Darwin discovered lots of new animals and plants and then looked at marine evolution. We made up our own new marine animals and gave them funny names. We also played a game called Predator and Prey, where the predators had to catch the prey.
Chinese New Year 16th February 2018
We have been learning about Chinese New Year. We read The Great Race, a story about how the years became named after 12 animals, we found out that this year is the year of the dog.
We made dragon jigsaws on the computers and even got to taste some Chinese foods such as spring rolls, prawn crackers, rice and duck pancakes. Yum!
A Super Snowy day
Today (6th February) it snowed!!
We went outside and threw snowballs, caught snowflakes on our tongues and had great fun playing in the snow..
Safer Internet Day 2018
Today (February 6th) is Safer Internet Day. In Reception we heard the story of the Three Little Monsters, who made a poster and then put it on-line only to have someone make nasty, mean comments about it. We discussed the fact that it isn't nice to say mean things to people, whether on-line or face to face.
Click on the Safer Internet Day logo below to hear the story at home.
A very wet day!
Today (24th January) was a very wet day and when we went onto our playground it was flooded. We decided it would be a good idea to build a bridge so that we could get over the big puddle without getting our feet wet. We worked really well as a team and our bridge grew into an obstacle course.
Transport
Our theme this half term is transport. In literacy we have been reading the story of the 'Naughty Bus' and imagining some of the adventures he could get up to!
In our theme lessons we have been talking about different types of transport and made a pictogram of how we travel to school.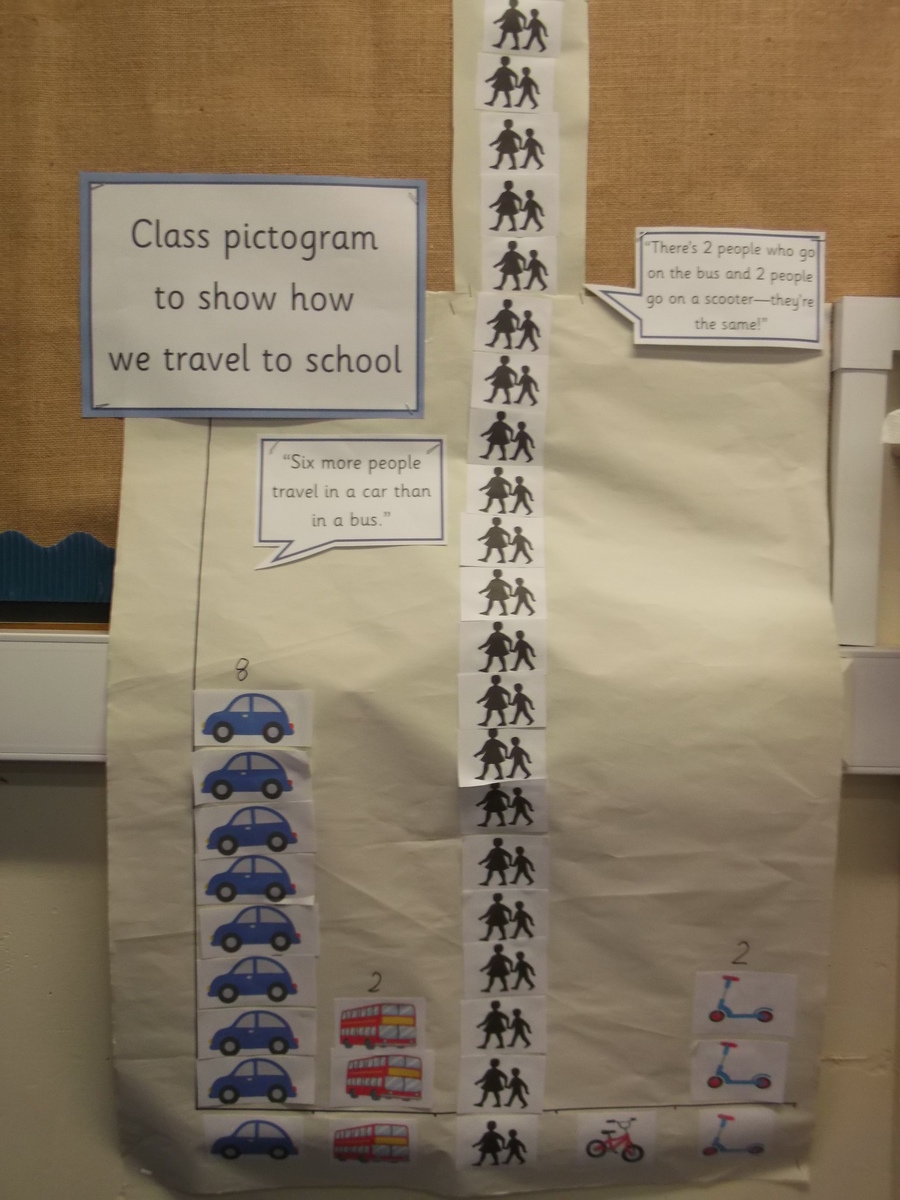 We also received a letter from Mike the mechanic, asking us to investigate who had the fastest toy car - Mike or his friend Rory the Racing Car! Here are some pictures of us enjoying finding out the answer!
Boats
We designed and made our own boats.
Then we tested our boats and evaluated them. We were able to work out why some didn't float and adapt our designs so that they did.
In ICT we went on Purple Mash and made our own cars using Simple City.
Enterprise week
We had a special week called Enterprise Week where we had to make items to sell at our Christmas Fair. We made "Eat, keep candy canes" and also produced an amazing CD of us singing some of our favourite songs. We made £166.50 profit!!!
Christmas party
We had an amazing Christmas party, with party games, party food and a super special visitor. Can you guess who it was?!
Christmas dinner
We enjoyed our first Christmas dinner in school. We had turkey and all the trimmings and even got to pull a cracker and wear lovely paper hats.
Nativity!
For our nativity this year we performed We Three Kings. We were all utterly fantastic, everyone remembered their lines and spoke loudly and clearly. All the grown ups were very proud of us. Here are a few photographs of our outstanding cast.
Colour - Autumn 2
Our theme for this half term is Colour.
We have been busy learning about primary and secondary colours and had great fun exploring colour mixing. We listened to lots of Elmer stories and decorated our classroom with colourful pants which the aliens stole.
Rainbows
We have been exploring colour and used Lego to make fabulous rainbows
The Aliens have landed...(and pinched our pants!)
In literacy this week we have been reading Aliens Love Underpants. We loved the story so much that we painted lots of different coloured and patterned pants and put them up in the classroom. Unfortunately, we came in the next day and lots of our pants were missing or thrown around the classroom! After a quick call to Father Christmas, using his special classroom cameras, we were able to see who had nicked our knickers! See the photographs below to see the state of our classroom and also the guilty culprits!
Anti-bullying
In school this week we have finding out about how to be a good friend and not being a bully. We listened to some stories and decided we would share and play nicely. Here are some pictures of us playing nicely together.
We heard the story of Digiduck and learnt that bullying can happen on the internet as well as in person. We talked about how even when something is funny to us it may not be funny to others. Click on the picture of the duck to read the story again with your child.
After hearing the story of Digiduck, we all had the opportunity to take some photographs of each other whilst playing. At the end of the day we looked at the photographs and we decided to only put them on the website if the person / people in the photo were happy with it. Here are our pictures...and don't worry, both class bears were happy to be included!
Remembrance Day
We have been learning about Remembrance Day and how we remember those who died in the First World War. We made a special poppy wreath and also made poppy biscuits.
Let's Get Ready To Ramble!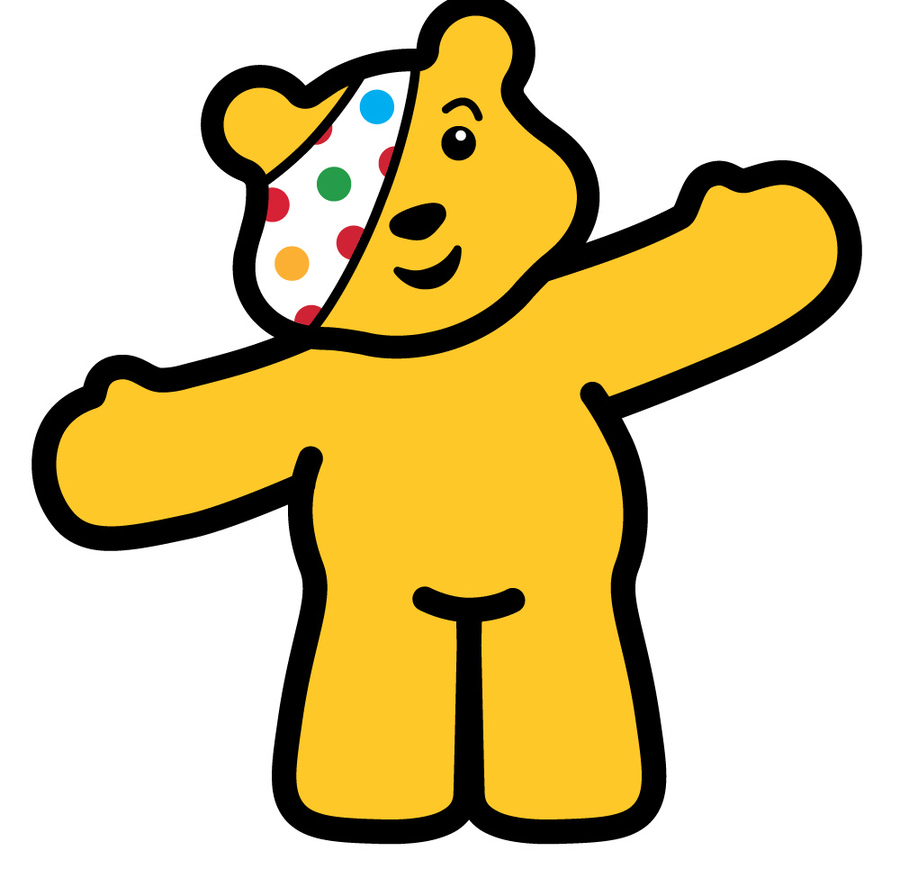 On Friday 27th October all of Foundation Stage and Key Stage 1 went on a Country File Ramble to Carr Lane Woods for Children in Need. We had a lovely, muddy time and lots of grown ups came along too.
Nursery Rhymes
We have been learning about rhyming words through nursery rhymes. Here are a few of our favourites for you to listen to.
Stay and Play
On Friday 6th October we had our first 'Stay and Play' session of the year. We invited our families to share in our learning journey so far. The children really enjoyed the opportunity to play with their families and show them their work. Here are just a few of the photographs from the afternoon.
Ourselves - Autumn 1
Our theme this half term is 'Ourselves'.
Senses
As part of our 'Ourselves' theme we have been learning about our 5 senses. This week we have been learning about our sense of touch and hearing. Today we made listening ears and played listening bingo to try and work out what the mystery sounds were!
We've also been learning about our sense of smell. Wearing a blindfold we had to see if we could name the items of food by just their smell. We had things like strawberries, vinegar, stinky cheese, bananas and oranges. It was very hard, we actually found that it was easier to smell things if we could see them!
Funnybones
We read the story Funnybones by Allan and Janet Ahlberg and talked about the skeleton inside our bodies. We made our own skeleton pictures.
Mood Monsters
We read a book all about our feelings and emotions called "The Good Mood Hunt" and learnt all about mood monsters. We made our own mood monsters. Can you guess what mood our monsters are in?
Getting busy with Tizzy!
In our computer suite the children have been learning all about how to use a mouse. Through a computer programme called 'Tizzy's Busy Week' the children learn how to control the movement of a mouse and also how to use a left click. Tricky stuff for little hands!
Numbers, numbers everywhere!
In maths we have been learning about numbers. We are trying to recognise numbers 1-10 at the moment, although we do know some of our numbers to 20 already!
NSPCC
We had a special assembly all about the NSPCC. We learnt that it is important to keep safe and if we are worried about anything or don't feel safe we should tell someone we trust. We also learnt the phone number for the NSPCC that we can ring if we are worried or don't feel safe - it is 0800 1111.
In the picture we are showing you a great way to remember it by making the numbers with our hands.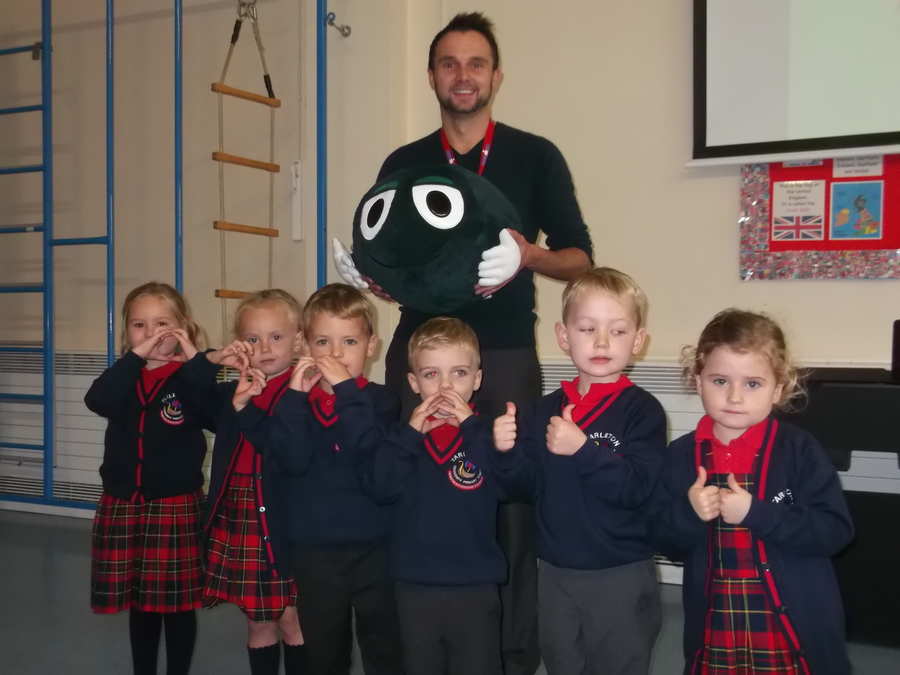 What we will be learning to do this year?